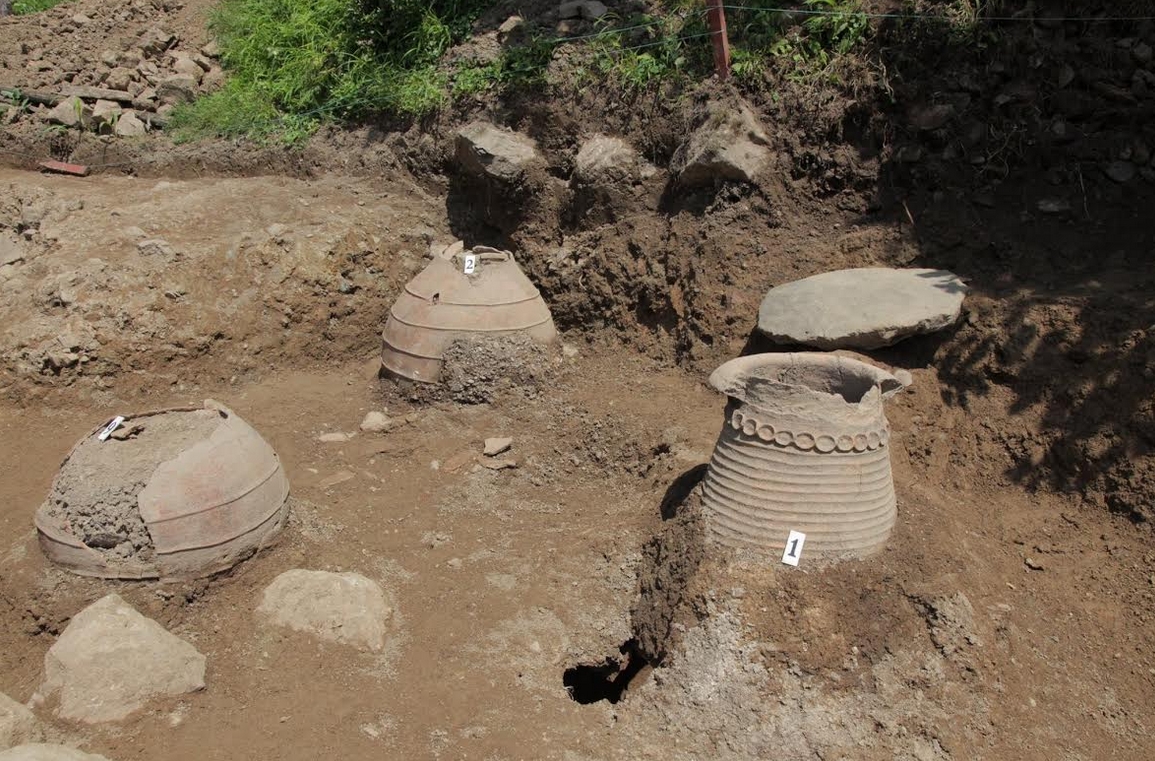 05.06.2015. Georgia has always remained one of the most interesting places for archaeologists. Researchers have made unique discoveries in its various regions, and recently yet another find was added to the list.
In the village of Kapnistavi, Adjara region, archeologists have unearthed a very significant find: eleven
kvevri
(giant clay jugs used to store and age wine) that are of both Georgian and Byzantine origin.
The jugs are dated VI-XI centuries. Similar finds have been made by archeologists only in regions of Georgia that used to be parts or allies of the Byzantine Empire. Ruined houses are frequently unearthed alongside them, making it clear that Byzantines made use of the Georgian
marani
method of wine storage.
The archaeologists have also discovered metal bowls belonging to the Bronze Age, which date back to around the third millennium BC.
Read more news on this subject published recently by
Hvino News
:
2000-yr-old temple and ancient wine cellar remains found in Tbilisi
and
Euronews on Georgian wine history: Evidence of ancient wine found (video)
.
To add this Search Box to your website, click here. Many designs are available.