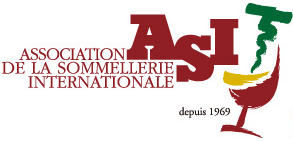 20.06.2015 (Hvino News). Georgian Sommelier Association will host the General Assembly of the International Association of Sommeliers (
Association de la Sommellerie Internationale
, ASI) in 2018, which will be held in Georgia.
The decision was taken on June 14, 2015 at the annual General Assembly of ASI, which was attended by Shalva Khetsuriani, winemaker, president of the Georgian Sommelier Association.
"It is the first time for Georgia to be presented at such a high level", - said Mr. Khetsuriani in the interview to
Hvino News
. "Presidents of the associations from 52 countries decided that the Georgian Association will host the General Assembly of ASI in 2018 - this is amazing! This is such a wonderful opportunity to acquaint very influential people of the wine world with the Georgian wine and culture. Special thanks to the National Wine Agency of the Ministry of Agriculture for supporting our proposal, "- said the head of the Georgian Sommelier Association.
The International Association of Sommeliers was established in 1969 in Reims (France), currently the headquarters of the organization is located in Paris. The most significant projects are the ASI are world's and Europe's best sommelier contests, as well as international congresses.
© Hvino News
To add this Search Box to your website, click here. Many designs are available.