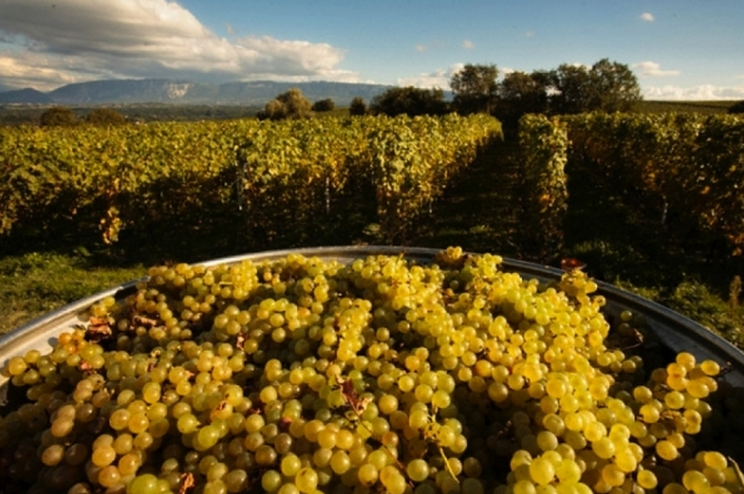 21.06.2015. The Tbilvino company, a major wine producer in Georgia, will procure much less grapes from farmers this year in comparison to the last.
"Georgia's wine industry has ample reserves to compensate for the crisis and sharp drop of exports to Russia, but we will have to seriously decrease procurement of grapes; for example, last year we processed 6,500 tons of grapes," said Giorgi Margvelashvili, the company's founder, to
Business Press News.
According to him, due to devaluation of the ruble, sales of Tbilvino have decreased by 18 percent; Russia's share of the company's total export was 25 percent. [For more information, see also:
Georgian wine export to decline by 50% in 2015
-
HN
]
"We export wine to 29 countries, so our deficiency is not very noticeable. Other companies' figures are far worse. In total, export from Georgia has decreased by 54 percent. Due to this, wine producing companies will presumably have to procure less grapes and consequently, the prices will drop," noted the businessman.
Giorgi Margvelashvili thinks that the price of grapes will equal the price set before lifting the Russian embargo, but he rules out a sharp drop. "Last year, the price of grapes was at its record high, but the companies couldn't raise the price of wine adequately, thus having to decrease the profit margin. The crisis has affected their sales as well, and they were forced to sell the product cheaper," he said.
To add this Search Box to your website, click here. Many designs are available.