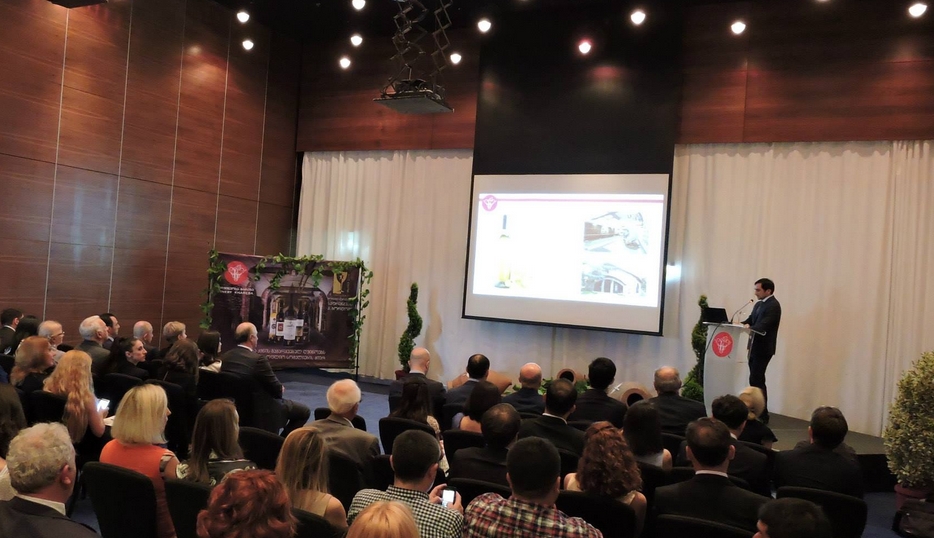 29.06.2015 (Hvino News). Earlier this month, at prestigious wine contest
Les Citadelles Du Vin
in Bordeaux (France), Georgian producer Winery Khareba was awarded with 4 medals, including the highest Gold Special Trophy (read also
here
). The Gold Trophy (
Prix Speciale Georgie
) was won by Khareba's
2012 Chateau Lipartiani red.
To celebrate the remarkable achievement, Winery Khareba organized a special event, which took place at Radisson Blu Iberia hotel in Tbilisi on June 27th. The high-level event was attended by representatives of agriculture ministry, wine industry and the mass media.
Vladimer Kublashvili, Winery Khareba's Chief Winemaker and Production Director, who made a presentation at the ceremony, told that
his company has been participating in
Les Citadelles Du Vin
since 2012. "Since that time we have earned 3 silver and 6 gold medals. Finally, this year we got the Trophy, the highest reward for our excellent wine –
Chateau Lipartiani 2012
, which is made of saperavi grape variety and aged in oak barrels. Every such success puts our country in the focus of attention of the world's wine society. We are pleased to demonstrate that Georgia is the cradle of vine and wine, and products like ours can be highly appreciated beyond the Georgian shores, and can stand out in the global best wine markets thanks to their quality," - commented Mr. Kublashvili to
Hvino News.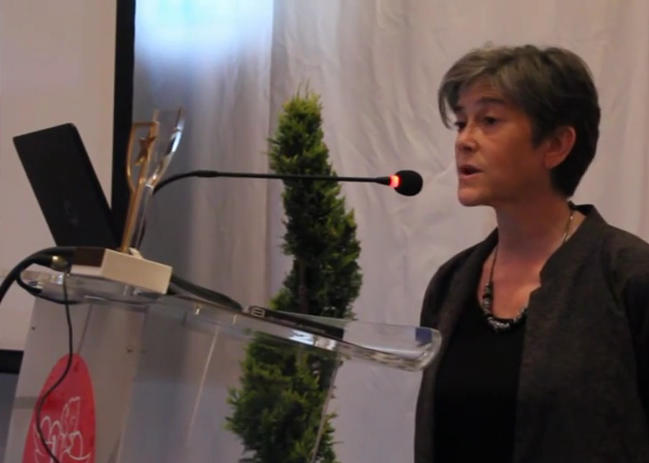 "Khareba is committed to both the future and in some ways the past of Georgia, because they really produce some of the most exciting top-quality wines both in terns of modern production, and honouring the Georgia's traditions, as they they produce really clean examples of wine fermented in
qvevri
," - said Lisa Granik MW, a renowned American wine expert, who also made a presentation at the Saturday's conference.
Winery Khareba's success in 2015 is building upon the company's participation in previous
Citadelles Du Vin
contests, which was also successful. Last year Winery Khareba win 2 gold and 1 silver awards (read more
here
) .
To add this Search Box to your website, click here. Many designs are available.