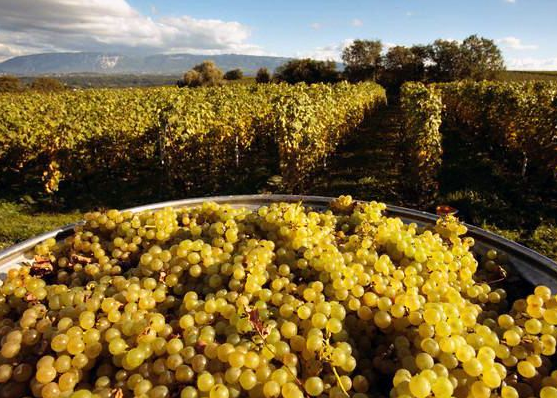 11.08.2015. The Government of Georgia is supporting the wine sector ahead of the major harvest season where more than a hundred thousand tonnes of grapes will be picked, packed and sold locally or exported.
The 2015 wine harvest is expected to begin at the end of August in Georgia's winemaking regions – Kakheti, Imereti and Racha – and this year's yield is larger than before.
The Government has already introduced several initiatives to support the sector and more action was planned in the future. This included subsidising the cost of grapes to better support winemaking companies.
Today Agriculture Minister Otar Danelia and Government representatives met about 60 Georgian winemakers to discuss and establish ways to collaborate.
He said more information about tariffs and methodology will be released tomorrow but noted Georgia had a 30 percent larger harvest this year compared to last year.
It was caused by different things. In particular, installation of anti-hail devices [reduced the effects] of 32 hail storms this year. Another measure was preferential agriculture credit, agriculture insurance and many other complex actions which the state runs."
Last year Georgian farmers from the country's wine producing regions enjoyed the benefits of a bumper harvest. The farmers earned 170 million GEL by selling 120,000 tonnes of grapes in 2014.
Last year the Government did not allocate a state subsidy to winemakers in Racha as it believed demand for grapes would be high however in the rest of the country a subsidy for white grapes was determined as 35 tetri and red grapes as 15 tetri per kilogram.
In 2014 the state subsidy for winemakers decreased from 25 million GEL to 12 million GEL.
Meanwhile, more Georgian wine is continuing to be exported to foreign countries and enjoyed by people all over the world.
Export figures released by the National Wine Agency revealed more than 13.7 million bottles of wine was exported to 33 countries across the globe in the first half of 2015. The total income received from wine exports was about $39.5 million USD in the six-month period.