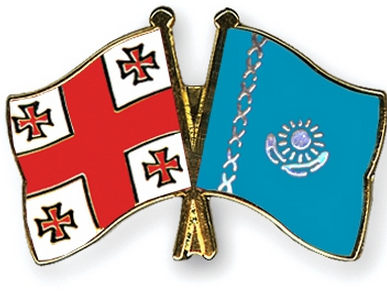 21.08.2015. (Hvino News). The National Wine Agency does not expect a possible delay of export of Georgian wine to Kazakhstan.
The statement was made after a few wine companies have alleged that the depreciation of the national currency and the economic crisis in Kazakhstan could reduce exports.
The Kazakh currency lost more than a quarter of its value against the dollar on Thursday, after the central bank of Kazakhstan let the tenge float freely in an attempt to boost competitiveness of its export-focused economy. The tenge quickly slid to 255.26 against the U.S. dollar from about 188 overnight, according to the Kazakh Stock Exchange.
Kazakhstan is second largest import market of Georgian wine, which has grown by 3% this year. According to latest statistical data, the top five Georgian wine importers are: Russia – 8.477,635 bottles; Kazakhstan – 2.533,596; Ukraine – 1.510,404; China – 984,221 and Poland – 921,828.
To add this Search Box to your website, click here. Many designs are available.