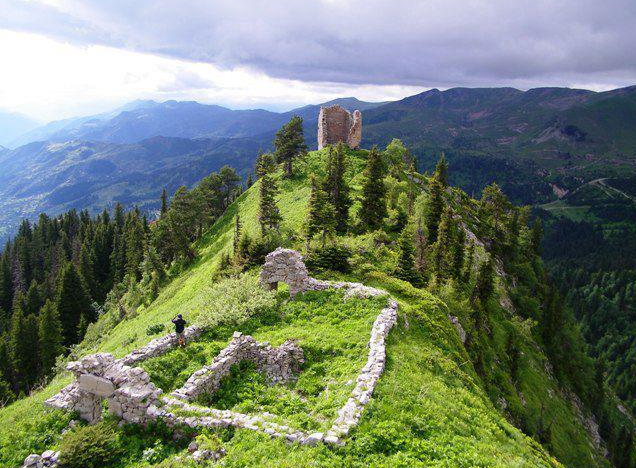 16.08.2015 (Hvino News). 43 ancient
qvevries
(clay pots used for wine fermentation and storing) have been discovered by archaeologists at Khikhani Fortress, Adjara, Western Georgia. To unearth the findings, the archaeological team has been working for a whole week at 2,635 meters above sea level.
According to Davit Mindorashvili, chef of expedition, the newly-discovered wine cellar dates back to the 11-13th centuries.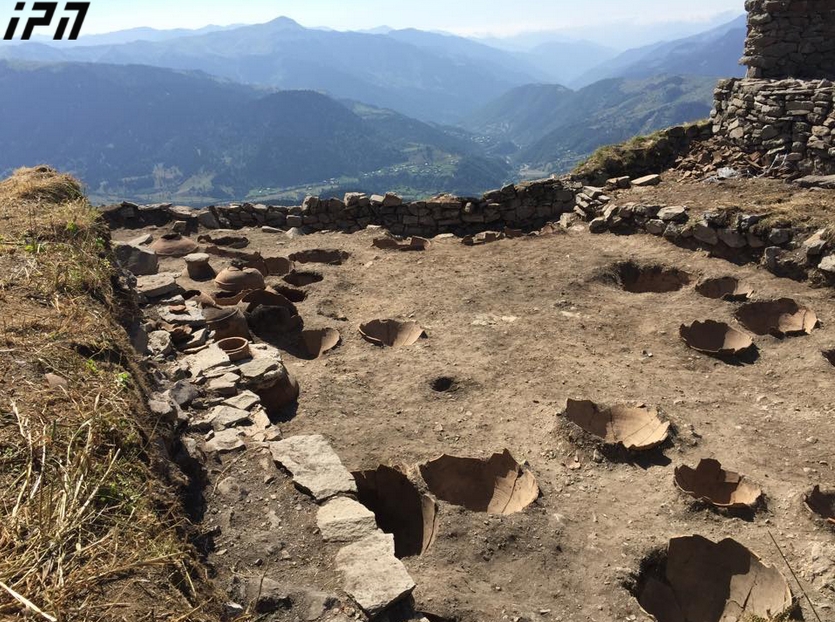 "We have been working here for 2 years now; we explored very significant buildings. Last year we discovered a cellar that contained 28 clay pots. Now we have discovered another, with 43. Supposedly, this is not a classic cellar and it was most likely constructed differently than those we've seen before,"- Mindorashvili was quoted by
IPN
.
He added that
qvevries
would be preserved and reconstruction work at the fortress will continue under the guidance of the Adjara Historical Heritage Protection Agency. Head of the Agency Miranda Charkviani said the Khikani Fortress had medieval architecture and was a monument of international importance. "We intend to conserve the site. Only certain parts of the monument will be rehabilitated to international standards," she said. Charkviani said that pitchers, small shells were also found at the fortress.
Khikhani Fortress in Khulo district of Ajara was built in the 13th century. The fortress has two main towers, the walls are 7-8 m high. Inaccessible from three sides, the fortress occupied a strategic position and retained its military function for 700 years, up to beginning of XX century.
To add this Search Box to your website, click here. Many designs are available.