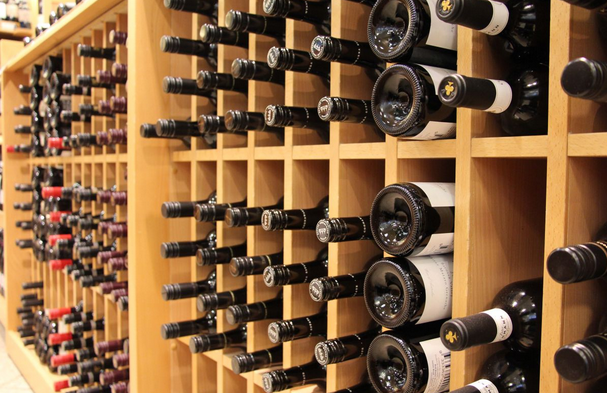 by Nino Gojiashvili
02.04.2015. According to National Statistics Office of Georgia's preliminary data, export of Georgian wine has fallen to constitute 3,1% of the country's total GDP in January-February period. In comparison, the figure was 7,3% in the same period of last year.
In monetary equivalent the fall is USD 22 million, with this year's wine exports having brought the country USD 10 million, compared to the 32 million in the corresponding period of 2014.
The Russian crisis – caused by military meddling in Ukraine and the subsequent Western sanctions – is the obvious culprit behind the fall in the export of Georgian wine. At least, this is the consensus expressed by Georgian wine companies.
Tbilvino told
Caucasian Business Week
that the Russian market represented 25% of the company's total export last year. Whereas, the company' objective this year is to complete half of that amount. Most of the wine companies in Georgia are experiencing this two-fold fall in exports to Russia and Ukraine.
When asked how the business is coping with the drastic fall in exports, wine producers remain optimistic. Some of them even view the current crisis as an opportunity for Georgian wines to enter new markets.
"With the current crisis wine producers witnessed once again that we cannot be dependent on one specific regional market only. Market diversification is a key direction for our business," says Nutsa Abramishvili of Schuchmann Wines Georgia, a company whose
Vinoterra Mtsvane of 2011
has been featured in the prestigious American
Wine & Spirits Magazine's
annual buying guide, earning 93 points out of 100.
As far as market diversification goes, Asia and Latin America are the new prospects for Georgian wine. China, Japan, Panama and Cuba are among countries named by Georgian wine companies as the potential export markets.
"We have transported a couple of thousand of bottles to Panama and Cuba," – Tbilvino's general director Zurab Margvelashvili said. "This is of course an exotic market for Georgian wine, because the product hasn't been sold there previously."
Telavi Wine Cellar also named Panama and Cuba among its Latin American marketing destinations.
Meanwhile, the National Wine Agency of Georgia, when asked about the decrease in exports, is quick to share that wines of ten different Georgian companies were represented at the 'China Food & Drink Fair' (read more here:
10 Georgian wine producers take part in China Food & Drink Fair in Chengdu
).
"China is one of the most strategic export partners of Georgia," Mr Samanishvili says. According to Geostat's January-February data, China is the fourth export country for Georgia in terms of wine. 217,000 bottles have been exported to China this year, which is more by 64% than last year's figure. This increase in export of Georgian wine to China can be attributed to the active marketing that the wine sector has been pursuing in this regard.
In spite of the alternative markets, such as Asia and Latin America, Georgian wine companies are fully aware that one cannot replace the Russian market's role in the business overnight.
"We should not harbor an illusion that in Tokyo people will all of a sudden abandon drinking sake and will switch to our wine instead," – says Zurab Ramazishvili, general director of Telavi Wine Cellar.
"Wine is a very distinct product that need special packaging for purposes of export," – says Nutsa Abramishvili of Schuchmann Wines Georgia. "It is a national product, first and foremost. It is not just some other alcoholic beverage. This is a product that unifies our country's history and its 8,000 year-long culture of wine cultivation."
Take it or leave it, it is a product that is much more familiar to the Russian consumer, given our country's Soviet history and its reputation as the "Sunny Georgia" with plentiful fruit and joyful people. This may be an outdated cliché, but in the wine exporting business it is definitely an image of value.
Given that Barack Obama has prolonged the act of sanctions against Russia in the beginning of March for another year, the geopolitical situation in the region and its economic implications are not bound to change any time soon. It looks like Japanese will have to abandon that sake after all and take up Kakhetian Saperavi, or Schuchmann Wines Vinoterra Mtsvane for that matter.
To add this Search Box to your website, click here. Many designs are available.