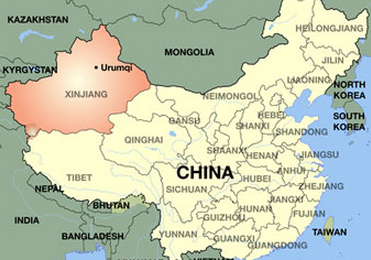 24.04.2015. One of the biggest importers in China's Xinjiang province is planning to import half a million bottles of Georgian wine – a threefold increase on its current quota, announced Georgia's National Wine Agency.
Agency representative Maia Tskitishvili held a business meeting with Xinjiang Beifangjianda Trade Co. Ltd leaders, where the sides agreed to deliver three-times the amount of wine to the Xinjiang province than current rates.
The host company organised for Tskitishvili to meet with local media in the Georgian Wine Club, located in the capital of the region Urumqi, where she spoke about the historic and cultural uniqueness of Georgian wine and the importance of the Chinese market in the expansion of Georgian wine abroad.
She also outlined the contribution of the Xinjiang Beifangjianda Trade to the increasing awareness of Georgian wine and culture in China.
While in China Tskitishvili was introduced to several business projects implemented by Xinjiang Beifangjianda Trade, such as the Georgian Wine Club, Georgian Wine Saloon, Georgian wine shops and offices.
Georgian Wine Club in the Xinjiang province of China. Photo by National Wine Agency
"This is the best business model of how to introduce Georgian wine to some provinces of China," she said.
"Georgian wine is quite popular in the Xinjiang province, specifically in the cities of Urumqi and Korgas. The demand of Georgian wine is growing, which is a great achievement of the host company," she said.
Tskitishvili noted that Xinjiang Beifangjianda Trade was planning to build a Georgian Wine Shopping Centre in the China and Kazakhstan International Trade Center, in the city of Korgas, which is located in the free economic zone near the Chinese border with Kazakhstan.
As well as selling Georgian wine, the Centre would host tasting and expo events to promote different Georgian wines. In addition, a Georgian wine shop would open in the central street of Korgas.
The Chinese company would also soon organise additional wine tours to Georgia. About 500 Chinese citizens have already visited Georgia in this scope.
The demand of Georgian wine has been on the rise in China in recent months. Reflecting this, 217,000 bottles of Georgian wine was exported to China in the first two months of the year, which was a 64 percent increase on the same period of 2014.
To add this Search Box to your website, click here. Many designs are available.