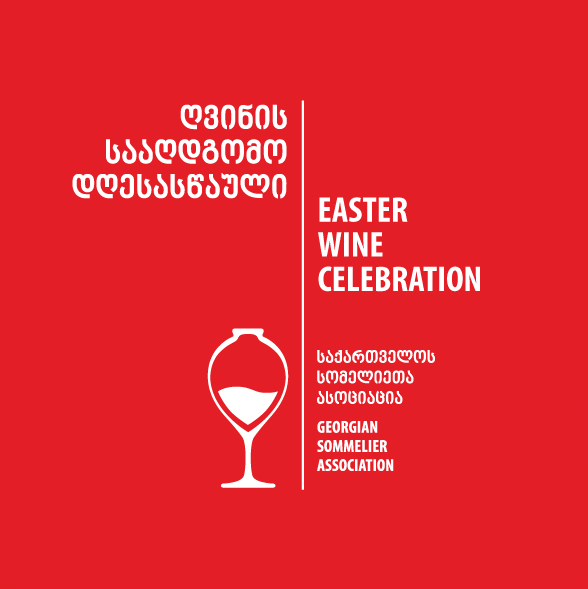 22.04.2015. For the first time in Georgia by the initiative of Georgian Sommelier Association about sixty famous artists have associated around one single subject – Georgian wine.
The works of different generations of artists, ceramists, sculptors and graphic artists on subject "Georgian Wine and Easter" will be exhibited.
The exhibition of the artworks will be organized by Georgian Sommelier Association on April 22, 2015, at 6:00 pm, in the Tbilisi City Municipal Assembly Building.
The authors of the works include: Zurab Nizharadze, Guram Kadjaia, Besik Arbolishvili, Gia Gugushvili, Ketevan Matabeli, Irakli Sutidze, Yuri Berishvili, Nodar Badurashvili, Koka Tskhvediani, Geno Zakaraia, Nugzar Mandjaparashvili, Ketevan Shalamberidze, Giorgi Iashvili, Leila Shelia, Zura Gomelauri, Guga Kotetishvili, Levan Margiani, Marika Izoria, Vano Abuladze, Ushangi Khumarashvili, Lulu Dadiani, Tato Akhalkatsishvili, Lia Bagrationi, Tutu Kiladze, Giorgi Areshidze, Ketevan Davlianidze, Ira Lavrinenko, Gigisha Pachkoria, Lali Lomtadze, Ketevan Iashvili, Tina Tskhadadze, Irakli Gabetsadze, Guga Kakabadze, Maia Kadjaia, Goga Tandashvili, Soso Nadiradze, Tamar Kuprashvili, Sandro Chkhaidze, Kakha Khinveli, Nutsa Mandjgaladze, Dea Soselia, Soso Chkhaidze, Maka Djebirashvili, Marina Mavrova, Tamar Vacheishvili, Khatuna Pipia, and others.
The event is dedicated to the popularization of Georgian wine representing the treasury of national culture. The exhibition will be a festive evening within the frames of which the artworks will be sold and the whole amount of money raised from the event will be donated to the Charitable NGO "Child and Environment" which takes care of welfare of homeless children.
Among the participants of the event will be included: Ensemble "Georgian Voices", The Fingers' Theatre, Jazz-quartet, and The Boys' Choir. The event is supported by the Tbilisi City Municipality Assembly, Tbilisi City Hall, and "TBC Art Gallery".
In addition, the students of St. George's Georgian-British School will participate in the event.
The event will be opened by Shalva Khetsuriani, president of Georgian Sommelier Association. The honorable guests who will deliver speeches at the event include: David Narmania, Tbilisi's mayor; Giorgi Alibegashvili, chairman of Tbilisi municipal Assembly; Otar Danelia, minister of agriculture of Georgia; Gigla Agulashvili, chairman of Agrarian Committee of Parliament of Georgia; and Giorgi Samanishvili, chairman of National Wine Agency. The representatives of governmental, business and public sectors and diplomatic corps will also attend the event.
Press Release
To add this Search Box to your website, click here. Many designs are available.