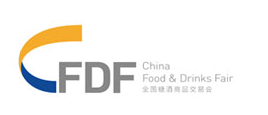 27.03.2015 (Hvino News). On March 26-28 10 Georgian winemaking companies are participating in China Food & Drink Fair (CFDF) in Chengdu, Sichuan Province.
The following companies take part in China Food & Drink Fair: Armazi Wines, Bagrationi 1882, Batono, Kakhuri Wine Cellar, Kindzmarauli Marani, Shalvino, Vaziani, Winery Khareba, Sarajishvili, Shalvino.
In the framework of the fair Georgian wine master classes will be conducted by Chinese wine experts Fongyee Walker, Adam Huang and Debra Meiburg. After CFDF, "Three Cities Roadshow" in the China's cities is planned in the cities of China.
Head of Georgia's National Wine Agency Giorgi Samanishvili is present at the event. He pointed out that the demand of Georgian wine is on the rise in China. "In China the interest towards Georgian wine is very high. After negotiations with Chinese importers, we found out that the number of Georgian wine importers in China will be increased. China and the whole Asian market are considered one of the strategic markets for exporting Georgian wine. Accordingly Georgia's National Wine Agency has been conducting a very active marketing campaign in China," he added.
Latest data revealed China was the fourth largest importer of Georgian wine in February 2015. A total of 217,000 bottles of Georgian wine was exported to China in the first two months of the year, which was 64 percent more compared to the same period of 2014. Reflecting this, 34 percent more Georgian wine was sold in 2014 than in 2013. Last year more than 1.2 million bottles of Georgian wine was exported to China.
This year's CFDF is held for 92nd time. CFDF is sponsored by China National Sugar and Alcohol Group Corp., and is held biannually, in spring and autumn. The scale of each exhibition is more than 100,000 square meters, and there are about 3,000 exhibitors and over 300,000 attendees. It is the largest and most influential exhibition in China's food industry.
© Hvino News
To add this Search Box to your website, click here. Many designs are available.