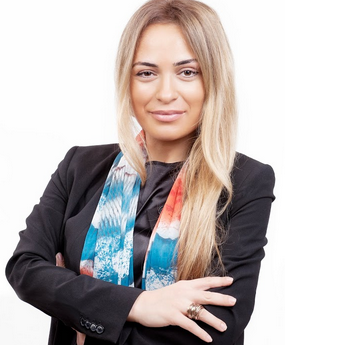 23.12.2014. Top boutique winery Schuchmann Wines is starting a new campaign under the name "Do Not Drive Drunk" within the framework of Corporate Social Responsibility (CSR). At the same time the company is planning to continue in 2015 with all the CSR campaigns that it started in previous years. Schuchmann Wines spends about GEL 10,000 on CSR activities annually.
"Having a glass of Schuchmann wine with one's dinner is always a perfect idea but not before driving," said Nutsa Abramishvili, General Director of Schuchmann Wines Georgia. "As a wine company we feel a sense of responsibility for our society in terms of encouraging them not to drink drive. We are disturbed by the increased numbers of car accidents in the country and so started thinking about how to contribute to preventing car accidents in Georgia. The campaign Do Not Drive Drunk will unite several projects which will be implemented throughout the year 2015. I believe that this campaign will be long-term and will continue well into the future as well. The main goal of this campaign is to decrease the number of car accidents and to remind the Georgian population of the rules of responsible drinking in order to ensure their safety," she added.
To improve education, save Georgian traditions and introduce Georgian wine-making to the world are the main goals covered by Schuchmann Wines' CSR activities. Out of them, raising education is the top priority for the company, says Abramishvili, as educated and qualified people are the greatest benefit for both the company and the country's economy as well.
"We are cooperating with universities not only in Georgia but abroad too. Groups of students from different universities often visit Kisiskhevi, in the region of Kakheti, for an internship programme. On the one hand it is very useful for raising awareness of Georgian wine and on the other hand we are offering very valuable experience to these foreign students. Our aim is for the foreign students to take the information about Georgian wine and its traditions away with them back to their own countries. After discovering the wine-making tradition of Kvevri, they tend to be very surprised and in admiration of it. Many of them write about this specific tradition and in such a way introduce Georgian wine-making traditions to their countries. This is a very important factor for us," Abramishvili said.
Every year 10-20 successful students come to Schuchmann Wines Chateau for an internship. This year Schuchmann Wines provided a three month course for successful students from France, Germany and Australia. In addition, Schuchmann Wines cooperates with the Agricultural University of Georgia and offers the same internship programme to Georgian students. About 40 percent of them stay at Schuchmann Wines to continue their careers here. Schuchmann Wines presents certificates to all the students that have undertaken the internship and provides them with references as well.
"The traditional Georgian wine-making process is so interesting, different and attractive for them that many of them wish to stay on in Georgia and continue their careers here. As well as the wine-making process the students are involved in laboratory work and wine tourism during the internship period. Within the framework of wine tourism we let tourists visit and see our winery, introduce them to a traditional way of wine-making and then finally, allow them to take part in wine-tasting. The students are introduced to all the managing rules of wine tourism. Our goal is to train them in accordance with the Schuchmann family rules, after which it is not difficult anymore for them to work in our company and adapt to our principles," said Abramishvili.
The number of Schuchmann Wines' employees is increasing every year. The company employs 65 people plus 200 seasonal employees; these are over 60 year old farmer women who work in the vineyards. There are 8 people employed in gastronomy - at the newly opened wine bar in the historical building of Karvasla, in old Tbilisi. Schuchmann Wines employs local people, those who live in Kisiskhevi or the nearby villages.
"The wine business is very complicated in general and a qualified labour force is crucially important. First of all there is the technological direction in the wine-making process which constantly needs to be controlled. As a top boutique winery Schuchmann Wines is always focused on high quality in every direction - whether it is the quality of the wine or the service which we offer to our customers - everything in our company must be of very high quality. The second reason that makes the wine business complicated is that we have to compete with already very experienced wine companies on international markets. Introducing your product to international markets and taking your deserved place on the market is a very difficult mission," Abramishvili said.
"We employ local people, from the village Kisiskhevi and from the nearby villages. Caring about our employees is very important for us as we understand what it means to have happy employees. We train them and improve their qualifications. Besides that, we have a tradition whereby we have a Christmas party together which helps us to get to know each other better and spend an enjoyable time with one another. We have a very friendly structure, a 'one family' principle in terms of our attitude towards our employees," she said.
"One of the most important directions of our CSR activities is promoting
Kvevri
wine. We are the biggest producers of Kvevri wine in Georgia. Despite the fact that Kvevri wine is a core product of Georgia and is a competitive advantage for wine companies, it costs a great deal to produce Kvevri wine, therefore companies avoid getting involved in Kvevri wine-making. But quality and Georgian traditions are very important for us. That is why we have built three big Marani (locations for storing wine in special pitchers) for producing Kvevri wine. There are only two families in Georgia who are producing Kvevri. In fact, we are losing this tradition and forgetting the process of Kvevri wine-making. Nowadays we have 100 Kvevris in our Marani and export the largest proportion of Kvevri wine abroad. Kvevri wine makes up 30 percent of our total production. Ensuring the survival of the technology of producing Kvevri wine is our social responsibility," said Abramishvili.
Q. How does Schuchmann Wines care for the environment?
A. In terms of caring about the environment we cultivate vineyards every year. As a result we are developing Georgian vine-growing. Nowadays we have more than 100 vineyards, which have been growing by 5 percent every year. Our goal is to expand our vineyards by 40 percent within the next 5-10 year period.
Q. What kind of CSR activities can be considered the most stable and long-term in Georgia?
A. I would pick out education as the most important one. The more educated a generation is growing up the more beneficial it is for the economy. This is why at our company we have specifically chosen the educational CSR direction.
I am always against charity activities, even if they are happening on a regular basis, as by such actions you are just making the recipients of the charity lazy. I always think that instead of charity activities it is better to give people actual opportunities. Again, in my opinion, trainings, internship programmes and providing job places are more vital and long-term for the people who need our help. I would encourage the companies in Georgia to be more focused on long-term activities.
The concept of establishing our company was to merge two traditions of Georgia - to have wine-producing plus the tradition of drinking wine. This was the first project that brought wine tourism to Georgia. Within the framework of CSR we have brought a Western standard of service to Georgia and have adjusted it to the local culture, more specifically to Georgian wine-making. Many tourists, foreigners as well as Georgians, often express their desire to take part in the process of wine-making.
It was precisely the factors of the history and tradition and the desire to bring together everything about winemaking and the Georgian story that encouraged us to open a wine bar in Karvasla. A wine bar with an extraordinary handmade interior design befitting of Georgia's rich history and culture is a new concept for the Tbilisi touristic and gastronomic sector. It was our dream to combine wining and dining. We have successfully made our Chateau in Kakheti and Schuchmann Wines Chateau with its hotel and restaurant the most popular destination in the Kakheti region. We are proud that the brand "Schuchmann" has been successfully launched in wine production, agriculture and tourism. In the long term, we plan to franchise the concept abroad and achieve the primary goal of this project - to market and export Georgian heritage, Georgian wine and gastronomic tourism.
Q. The UN clarifies that Corporate Social Responsibility means business transparency, as well as participation in activities against money laundering and corruption. How do Georgian companies understand this meaning of CSR and how do they meet the CSR requirements?
A. Georgian business is very young. The business attitude or principles that are adopted in Western countries are still not implemented here. Transparency and a sense of accountability are still not perceived as obligatory for Georgian companies. Now it is a period of transition for the companies and we have a chance to be closer to Western standards.
Q. What have been the most important activities of 2014?
A. The year 2014 was a very challenging year for Shuchmann Wines. However, we have tripled the capacity of Schuchmann Wines production. We opened a wine bar in Karvasla and added gastronomy to our directions. We started the building of a new hotel which will be opened in 2015. In addition we entered new markets such as Japan, France, Cyprus and Mongolia. In this way we managed to reduce Russia's share of our export volume and started diversification of our export markets. Booking.com, HolidayCheck and TripAdvisor state that we are the number one destination in Kakheti. Our guests have rated Schuchmann Wines Georgia as the number one destination.
Because of the drought in Kakheti the harvest capacity has been reduced by about 30 percent which caused increased wine prices as a result. The price increase was also caused by the high demand from Russia. This year the prices of grapes have doubled compared to last year. But our costs were balanced as 70 percent of Schuchmann Wines is our own production. We are planning to sell a million and a half bottles of wine in 2015.
The year 2014 was kind of a year of panic because of the increased demand from Russia. Now the Russian market is more or less stable though. They are facing a financial crisis and suffer from inflation and for this reason sales of wine there have decreased.
To add this Search Box to your website, click here. Many designs are available.