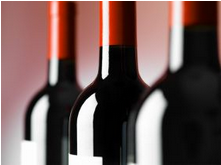 25.12.2014. More Georgian wine is continuing to be exported to foreign countries, resulting in being exported highest volume of wine in 2014 in comparison to the past 20 years.
Georgia exported 59 million 0.75 litre bottles of wine, valued at $183 million USD to more than 40 countries across the world by December 15, the National Wine Agency said based on the latest state data.
However, wine exports volume has overtaken 2005 wine export data, a year before Russia banned Georgian wines.
Meanwhile, Russia has overtaken Ukraine as the largest importer of Georgian wine in the reported period after Russia lifted an embargo on Georgian wine last year. Russia imported 64 percent of Georgia's total wine exports.
However, before the embargo was enforced in 2006, about 80 percent of Georgia's wine export went to Russia. According to official statistics, Georgia exported wine in amount of $80 million USD in 2005, while in 2007 this figure was reduced to $29 million USD (2.4 percent of all the export).
In terms of wine exports, Georgia has significantly diversified its markets since 2006. Exports to neighboring countries such as Ukraine, Kazakhstan and Belarus have leapt.
Latest data showed Ukraine was the second highest importer of Georgian wine, followed by Kazakhstan, Belarus, Poland, China, Latvia, Lithuania, Estonia and Germany.
Source
To add this Search Box to your website, click here. Many designs are available.