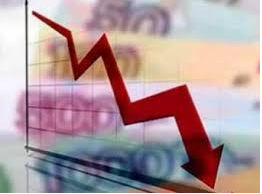 17.12.2014. The devaluation of the Russian ruble caused damage to Georgian exporters.
Georgian businessmen constantly focused on the possible political risks in doing business in Russia are in danger for an entirely different reason - the rapid devaluation of the ruble significantly affected the solvency of the population, as a result, the sales of Georgian companies fell sharply.
According to the CEO at Tbilvino George Margvelashvili, depreciation of the ruble leads to a rise in price of imported goods.
"Our partners have to hike prices, and this hinders trade networks to take products. Therefore, importers have to reduce supply. If all continues in the same manner in 2015, our exports to Russia will be quite modest, "- he notes.
Nutsa Abramishvili, CEO at Schuchmann Wines, has the same opinion. "As a rule, in December, in the New Year's period, the demand for wine in Russia is traditionally very high, but this year the consumer activity was on the rise in September-October. Due to the economic situation in Russia, in the 4th quarter we fulfilled the export plan to this country only by 50%. In general, devaluation of the ruble weakens importers, who are afraid to buy Georgian wine in large quantities. Today, no one can predict what will happen in the future, "- she says.
The financial crisis in Russia has created problems to Capma, Georgian producer of canned food and juices. According to Lasha Pkhadadze, the company's CEO, at this stage there are serious problems with exports to Russia which are associated with the devaluation of the ruble.
To add this Search Box to your website, click here. Many designs are available.