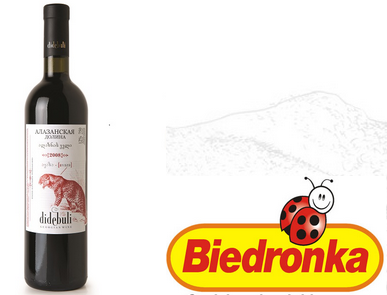 12.12.2014 (Hvino News). On December 4th Biedronka began sales of Alazani Valley red medium sweet wine produced by Tbilvino under the Didebuli trade mark. This is the first time Biedronka sells Georgian wine in its shops.
Biedronka is the biggest chain of supermarkets in Poland with (nearly 2,400 shops and 37,000 employees), owned by the Portuguese company Jerónimo Martins. Literally, the name translates as ladybug, which is the logo of the company.
It is one of the best recognized companies in Poland (98% of the population).
© Hvino News, company news
To add this Search Box to your website, click here. Many designs are available.