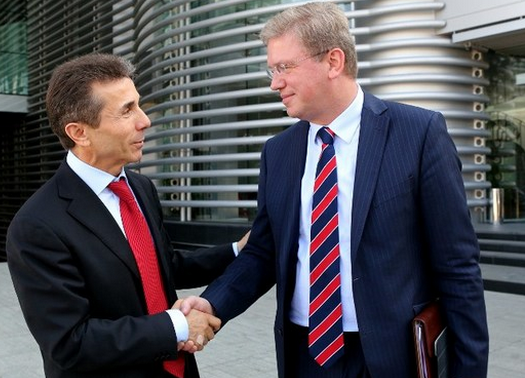 19.07.2014. The Association Agreement will help Georgia to catch up with the European Union, Stefan Fule (Štefan Füle), European Commissioner for Enlargement and Neighborhood Policy, said in his speech in the Parliament of Georgia.
He said that Georgia will become more competitive and it means that it will find its place in the deep and comprehensive free trade area.
"Trade between Georgia and the EU will open up new opportunities. Of course, it will also facilitate Georgia's trade with the rest of the world, will provide better products to the Georgian customers and will deepen contacts with neighbors.
Georgia is known for its quality of food products. I'm looking forward to the day when Georgian wine will be available on the EU market. Hopefully, this time will come soon," he said.
According to him, the agriculture sector has great potential and it needs further modernization. Fule said that the country needs reforms, investment and training.
"Reforms take time. We know that the Associate Agreement gives Georgia time to carry out these processes. This transitional phase includes a series of years. Our goal is to help the Georgian economy and people. Therefore, the EU is determined to help Georgia. The European Union provides financial support in the reform process over the years. The European Union support is not only financial; it included training, technical support and so on", he said.
Source
To add this Search Box to your website, click here. Many designs are available.