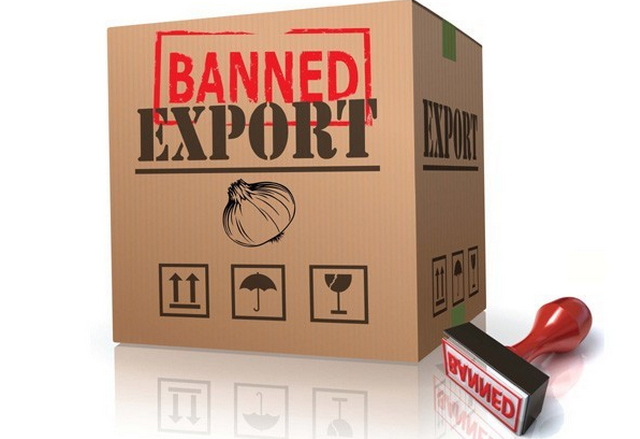 31.07. 2014 (Hvino News). Russia's Ministry of Economic Development has developed a draft law to suspend the agreement between Russia and Georgia on free trade, Russian media reports.
The initial free trade agreement was signed on February 3, 1994. Georgia is not a member of the Commonwealth of Independent States, but is still party to several CIS trade agreements.
Russian media stated the suspension of Russia's free trade agreement with Georgia has been agreed by other agencies within the Russian Federation, including the Ministry of Foreign Affairs, Ministry of Economic Development and Ministry of Justice.
The move comes after Georgia signed late last month deep and comprehensive free trade agreement with the EU; provisional application of large part of this treaty, which is part of the Association Agreement, will start from September 1.
A draft of the Russian government's decree, which is going through final stages of procedures before being adopted, reads: "Accept a proposal by the Russian Ministry of Foreign Affairs, which has been agreed with the Ministry of Economic Development and Ministry of Justice, on suspension of the February 3, 1994 free trade agreement between governments of the Russian Federation and Georgia."
A technical expert-level consultation was held in Prague on July 7 between Georgia and Russia on potential effects of Georgia's deep and comprehensive free trade agreement with the EU on bilateral Georgian-Russian trade. The meeting was welcomed by both Tbilisi and Moscow as "constructive" and "useful".
After meeting Georgian PM's special representative for relations with Russia, Zurab Abashidze, in Prague on July 9, Russian Deputy Foreign Minister Grigory Karasin said that Georgia's free trade agreement with the EU would definitely have an impact on trade between Georgia and Russia, but the issue needed a thorough examination, including in the context of customs duties, in order to avoid "negative surprises."
"I think that there is no need to threaten neither ourselves nor partners in advance with measures and sanctions; what is needed is to sit down calmly in mutual respect and thoroughly calculate in which areas and to what extent changes may occur in trade and economic ties between our countries following the recent signature by Georgia of the Association Agreement with the EU," Karasin said on July 9.
Georgian PM's special envoy for relations with Russia, Zurab Abashidze, said after the meeting on July 9 that "no dramatic changes are expected in our trade relations" with Russia.
Georgia's bilateral trade with Russia increased 35.4% in the first five months of 2014, compared to the same period of last year, mostly due to 3.5-fold increase in Georgian exports to Russia.
Georgia resumed wine exports to Russia in 2013 for the first time since 2006. Exports of Georgian mineral water, fruits and vegetables were approved to be sold on the Russian market and will begin to be exported soon.
Earlier reports on Wednesday said the Ministry of Economic Development had drafted a government instruction to impose import duties on goods from Ukraine. Import duties are to be paid on 130 items, in particular on beef, pork, cheeses, farmer cheese and chocolate, as well as pipes, clothes, cosmetics, construction materials, cars and other goods.
The Russian Ministry of Economic Development has also drafted a government resolution that can unilaterally introduce import duties for Moldovan products. The measure may apply to such products as meat, fruit and vegetables, grain, sugar, beer, wine, and furniture - 19 in all. As in the case with Ukraine, the duties will be identical to those used for countries which enjoy the most favoured nation status in trade with Russia. At present, Moldovan products are imported to Russia duty free as both countries have signed a free trade agreement.
Russia can adopt non-zero rates according to Annex 6 to the CIS free trade agreement. If imports from a country that is party to the treaty grow so that to harm the Russian market, Moscow may abolish preferences and impose a basic customs tariff.
© Hvino News
|
■
DRINK GEORGIAN!
To add this Search Box to your website, click here. Many designs are available.