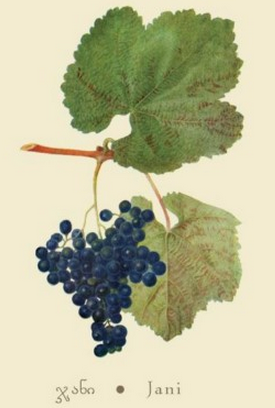 24.07.2014. Georgia's disappearing grape vines are being brought back to life. A government-led project has launched with the aim of recovering unique and rare species of Georgian grape varieties.
Georgia's National Wine Agency, under the Ministry of Agriculture, has distributed 7,000 vines to local winemakers in a bid to stimulate growth of the diminishing grape varieties. The Agency is planning to increase this to 70,000 vines across the country as the project moves ahead.
In Adjara, in Western Georgia, special greenhouses have been built where new vine seedlings will be planted, including Tsolikauri, Aladasturi, Mekrenchkhi, Butko, Satsuri, Chkhaveri and Jani varieties.
Georgia is known all around the globe for its ancient winemaking methods that create unique wine. There are more than 500 local grape varieties in Georgia.
Source
To add this Search Box to your website, click here. Many designs are available.