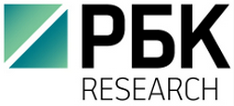 25.07.2014. According to survey data published by Russian marketing research agency RBC.Research, 20% of its readers give preference to Georgian wine, which, according to the survey, is the fifth in the rating after Italian (41%), Spanish (34%), Chilean (27%) and French (25%) wine. The survey question was "Which country's wine do you prefer?". The survey data is quoted by Georgian newspaper
Commersant
.
Abkhazia was included in a list as a separate state and the Abkhazian wine (14%) follows in the footsteps the Georgian wine. Wine produced in Russia, Argentina, Germany, Ukraine and other countries was at the bottom of the list.
In the first quarter of 2014, Georgian wine returned to the Russian market took the third place among top-selling imported wine after French and Italian wines. Its share on this market amounted to 14.1% and was even ahead of Spanish wines, - adds Georgian newspaper.
Source
To add this Search Box to your website, click here. Many designs are available.