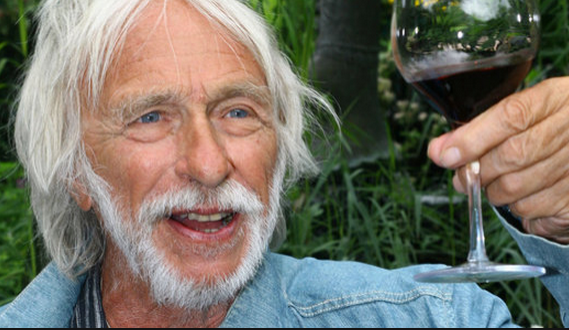 31.07.2014. On the 5th of July, Georgian Sommelier Association became a member of the Worldwide Sommelier Association (read more
here
). This occurred in Reims, Champagne region of France - birthplace of champagne, which hosted WSA's General Assembly. During the meeting, Shalva Khetsuriani, President of the Georgian Sommelier Association, addressed the assembled participants.
Khutsuriani met with presidents of Sommelier Associations of China, Japan, Sweden, Norway, Denmark, Canada, Finland, England and Poland. As he declared in conversation with BPN, these people carry a lot of influence in their countries and thus can contribute a lot to making Georgian wine popular. Three weeks spent in France were quite fruitful, according to the President.
- The Worldwide Sommelier Association has existed for 50 years and includes representatives of over 50 countries, mainly those who have a winemaking culture. This is the most influential organization in the field of wine. The Georgian Sommelier Association was its membership candidate for several years. They observed our activity and paid us visits, and we also attended their meetings. Members of this organization help and support us in a lot of things to this day, and in turn, we cooperate with other countries' sommelier associations and try to assist them in raising awareness and popularization of Georgian wine abroad. This time our meeting takes place in France, region of Champagne - the birthplace of champagne; the General Assembly has gathered here, and this time we are its full members. Not to mention that many important questions were discussed.
- What do you think this heralds for Georgia?
- An association of sommeliers is an influential organization in any country. It usually unites representatives of business, media and governmental structures. Thus, acquiring such a partner means opening of doors into the country it represents, since heads of such associations are rather popular people, have a lot of pull in their countries and have a large audience. From the point of marketing of Georgian wine, there are some quite interesting countries represented by their sommelier associations. Our membership will assist in popularization of Georgian wine abroad even more. It is exceptionally important for us to find like-minded people in this circle; the National Wine Agency will help us in this.
- You spent 3 weeks in the location where wine has been produced since antiquity. Are the French familiar with Georgian wine?
- I have to admit, that awareness of Georgian wine is quite low in France; it is a very niche product here. They know of Georgia as a country mainly from the August War and European Union Association Agreement, but not much of its wine. They know that Georgia is a birthplace of wine and grapevine in general, but I wouldn't say that they have sampled a fair deal of what Georgian winemaking has to offer. The French love their own wine as much as Italians do; they cannot even imagine any other kind. However, interest still exists, and we must work towards satiating this interest. Our society should help the Georgian Sommelier Association to raise awareness of Georgian wine in European countries and start its establishment at new markets. Some countries, such as England and Japan, don't even have a clue about our wine. The French market is not really an interesting one for us, since it is very hard to gain a foothold there; almost impossible, in fact. It's other countries that pique our interest: England, USA, Canada, Poland, Germany, Austria and so on. We will never be able to compete with France, because, to put it harshly, we are in a completely different weight category. Or because we only have several dozen winemakers, while France has thousands. France has an immense industry, while Georgia is a small country with a winemaking culture, which requires a lot of work to make competitive products. However, I also would like to emphasize that they liked the wine that I brought with me, but five or ten wine varieties does not represent everything we have. We should also keep in mind that we will have competitors in every country; we just have to find our own niche.
- Georgians have a special relationship with winemaking. Are the French also like this?
- For us, winemaking is nothing short of sacral; it means far more to Georgians than to any other ethnicity. Such attitude isn't felt in France, you will not see frescos depicting grapevines in local churches, for example, because winemaking and wine itself are everyday attributes to them and inseparable parts of their life. They consume wine every day, at least a couple of glasses, not dissimilar to how it goes in Georgian villages. I think that it's the most natural and correct way of doing this. They never drink two-three liters of wine when feasting, like Georgians do. Unfortunately, this improper tradition became too ingrained in Georgia since the Soviet times. Two-three glasses of wine at every meal is a norm for the French. During my 3-week trip I visited Burgundy and other places where they have legendary chateaus and got acquainted with people who make the best wines in France, ultimately arriving to the conclusion that one who knows the value of this divine drink never consumes it immoderately.
- As far as I know, you visited Pierre Richard, who is very keen on winemaking.
- Yes, we were invited to his home. He is not just "keen", he is a professional winemaker. He lives 150 km from Nice, in his own chateau in the village of Languedoc. The famous actor is visited by a lot of tourists, he makes amazing wine and loves Georgia. I gave him Georgian wine as a gift, which he liked a lot. Finally, I would like to tell you that our full interview with Pierre Richard will be published in our Association's magazine, titled "Wine".
Source
To add this Search Box to your website, click here. Many designs are available.