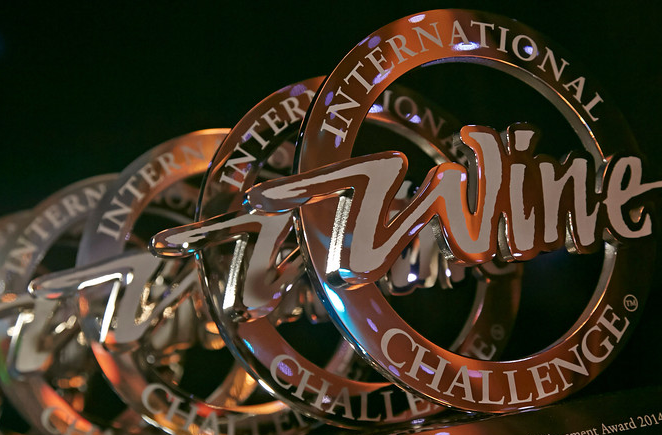 25.05.2017. (Hvino News). The results of annual International Wine Challenge (IWC) competition were announced recently in London.
"Judges were blown away by the quality and character of Saperavi entries from Georgia", - reads the IWC press release published by one of the most prestigious international wine contests.
"The mountainous Caucasian country is now emerging onto the global wine scene after decades of dependence on the Russian market. Four Golds were awarded to superb examples of this rich but fragrant red grape, from a range of larger and smaller producers", - IWC pointed out.
In total, 47 Georgian wines have received awards of IWC 2017, including Gold and Trophy. Georgia's performance in 2017 was much better than in previous years (see 2016 results
here
).
Out of 47 awarded wines, Georgia received 6 gold awards, 9 silver, 11 bronze, 21 "Commended" awards.
Full list of Georgian winners follows below:
Double Gold
(Gold winner and Trophy winner):
Satrapezo Saperavi 2014, Telavi Wine Cellar
Vismino Grand Saperavi 2014, Georgian Wines and Spirits
Gold:
Saperavi 2013 года, Château Mukhrani
Saperavi Grande Reserve Shabo "Iukuridze Family Reserve" 2014, Shabo (Shabo is an Ukraine-based company, but listed IWC entry as Georgia)
Silver:
Marani Kondioli Vineyards Saperavi 2014, Telavi Wine Cellar
Marani Kondoli Vineyards Mtsvane-Kisi 2016, Telavi Wine Cellar
Marani Mukuzani 2014 , Telavi Wine Cellar
Tamada Mukuzani 2014, Georgian Wines and Spirits Company
Tamada Tsinandali 2014, Georgian Wines and Spirits Company
Collection Secrète 2014, Château Mukhrani
Mukuzani 2014, Teliani Valley
Tsinandali 2015, Teliani Valley
Khvanchkara red s/sweet 2015, Schuchmann Wines
Bronze:
Glekhuri Rkatsiteli Kvevri 2014, Teliani Valley
Manavi Mtsvane, 2015, Teliani Valley
Réserve Royale 2012, Château Mukhrani
Collection Secrète 2014, Château Mukhrani
Mukuzani Special Reserve 2013, Tbilvino
Napareuli 2014, Tbilvino
Marani Khvanchkara 2015, Telavi Wine Cellar
Marani Kondoli Vineyards Rkatsiteli 2014, Telavi Wine Cellar
Marani Sparkling Wine Red Medium Sweet, NV Telavi Wine Cellar
Marks & Spencer Château Mukhrani Rkatsiteli 2015, Château Mukhrani
Réserve Royale 2013, Château Mukhrani
21 more Georgian wines got the "Commended" award.

Sarah Abbott MW, Co-Chairman of the IWC commented: "We were pleased to see from the results that the dedication and talent of winemakers from lesser known wine countries as diverse as China, Uruguay, Japan, Georgia, Turkey and Switzerland are adding to the richness and diversity available to UK wine lovers".

Throughout the rigorous judging processes, each medal-winning wine at IWC is tasted on three separate occasions by at least 10 different judges and awards include medals (Trophy, Gold, Silver, Bronze) and Commended and Great Value awards.
To add this Search Box to your website, click here. Many designs are available.