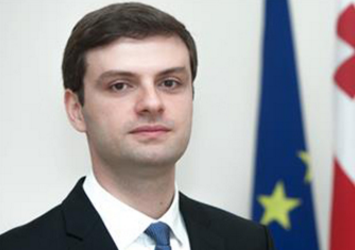 12.05.2017 (Hvino News). The Agrarian Committee of Georgia's Parliament unanimously approved amendments to the Law on Vine and Wine. Nodar Kereselidze, first deputy minister of agriculture, presented the draft law at the meeting and talked about the reasons why the draft law was on the agenda (Read more:
The Law on Wine to be modified
).
According to Kereselidze, despite the fact that the current legislation defines a number of terms in the viticulture and winemaking, as well as a number of basic principles are established, it does not meet modern requirements, is not adapted to international terms which in many cases create obstacles to import-export of wine and grape spirits.
Significant changes have been made to the wine classification:
qvevri
and amber wines were added. Changes are in the order of labeling. The private sector representatives agreed, and it was reflected in the draft law, to ban the export of draught wine which will further promote the quality wine export and will prevent falsification.
According to the first deputy minister, agreement was reached with private sector on tasting all export wine. Until now, it was only mandatory for the locally produced wines.
The amendments included to the Law on Vine and Wine have been developed in accordance with the basic requirements of the International Organization of Vine and Wine (OIV), The International Code of Oenological practices, World Wine Trade Group's "Memorandum on Certification Requirements".
© Hvino News
To add this Search Box to your website, click here. Many designs are available.