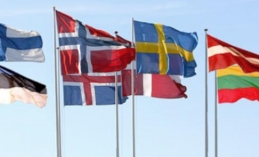 27.05.2017 (Hvino News) On Wednesday 31st of May, 4pm-7pm, a meeting in Tbilisi will be arranged to introduce the possibilities for wine export to the Nordic and Baltic countries. We would highly appreciate your attendance for an informal discussion if you are interested in new areas of export.
The avenue for the meeting is Hotel Kopala Rikhe, Europe Square, Tbilisi.
We kindly ask you to confirm attendance before 30.5.2017. Contact:
On behalf of LCC Geofintra
Managing Director
Heikki Pihlajmäki
Company News
To add this Search Box to your website, click here. Many designs are available.