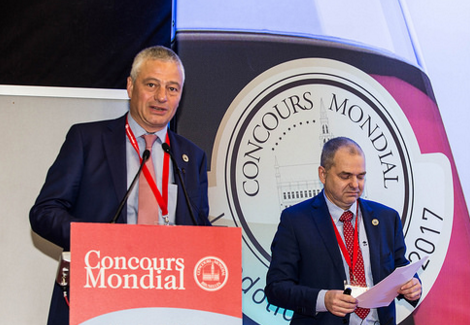 19.05.2017 (Hvino News). The results of the 2017 Concours Mondial de Bruxelles (CMB) have been released recently. The 2017 CMB was held over 5 to 7 May in Valladolid, Spain and attracted 9 080 wines from 50 producer countries.
Georgian wines have won 3 medals: 1 Gold and 2 Silver. The Georgian winners are:
Gold:
Silver:
Shumi Salome 2013
Winery Khareba Akhasheni 2014


Once again, the competition has revealed critical insight into the latest trends within the world of wine, providing a snapshot of the global industry that is updated annually. To provide consumers with a reliable buying cue, three types of medals were awarded: Grand Gold, Gold and Silver.
Founded in 1994, the Concours Mondial de Bruxelles achieved the status of a world wine tasting championship. Since 2006, the Concours Mondial has broadened its international scope and is held outside Belgium.
The next Concours Mondial will be hosted by the Haidian district in Beijing from May 10-13, 2018.
© Hvino News
To add this Search Box to your website, click here. Many designs are available.