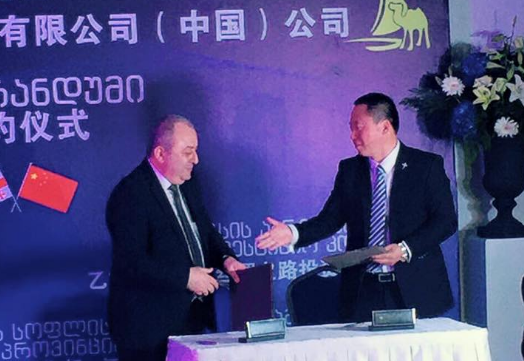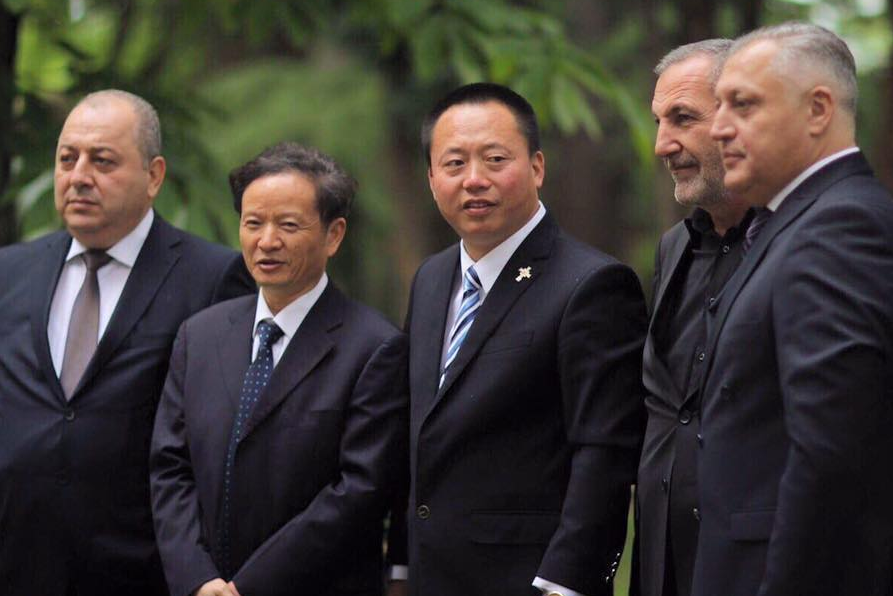 24.05.2017 (Hvino News) On May 23 Georgian wine producer Gruzwinprom and Chinese company Jiangxi Silk Road Investment have signed 15-year Memorandum of Cooperation. According to signed agreement the two sides plan to establish a joint company which will promote Georgian brand and support sales of Georgian products in China.
"Today's Memorandum of Cooperation is one more clear example of how economic relations have been deepening between Georgia and China following to the free trade agreement signed recently between the countries. This cooperation will significantly support Georgian wine export to China – the country which appreciates and honours Georgia's history and traditions," - said agriculture minister Levan Davitashvili at the signing ceremony.
Gruzwinprom (spelled as Gruzvinprom in the past) was established in 1929. In 2015 the state-owned winery, located in Gurjaani (Eastern Georgia), was sold at auction for 31.105.000 GEL (about 13 million US$) to Mamuka Potolashvili, nearly tripling the starting offer (read more
here
). Mr. Potolashvili is 100% shareholder of wine company Bolero & Company. After privatization Bolero & Company invested 5 million GEL and is planning to add 8 million GEL this year into renovation of Gruzwinprom enterprise.
Gruzwinprom, located in Gurjaani (Eastern Georgia), states it is capable of processing 8,000 tons of grapes per season. The enterprise is able to create and maintain a stock of about 5,500 tons of wine. At this stage, the enterprise can produce about 24,000 bottles of wine during a working day that amount to 600,000 bottles a month and 7,200,000 bottles a year.
Minister Davitashvili emphasized the importance of China's market. According to him, this year China expects export of 10 million bottles, which is equal to the peak export to Ukraine. China may be followed by Japan, however the minister predicts that it will need 5 years and the following market is South Korea.
© Hvino News
To add this Search Box to your website, click here. Many designs are available.