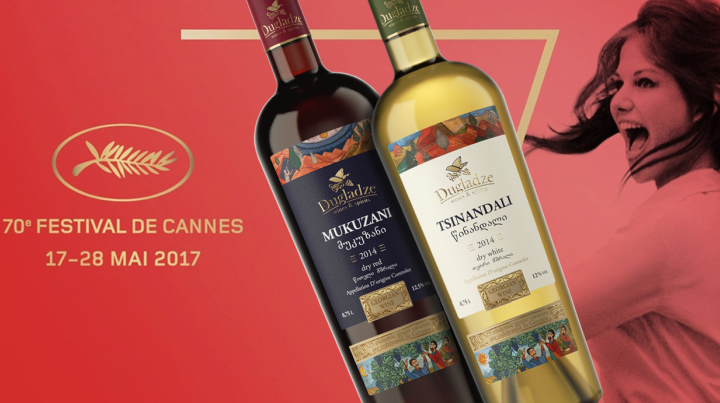 31.05.2017. This year Dugladze Wine traveled to the 70-th International Film Festival of Cannes, in order to support Georgian feature film. Film debut of the young Georgian director and producer took place in Cannes just by support of Georgian wine.
It shall be noted that Dugladze Wine Company which is distinguished by variety of its assortment and character always supports Georgian business. It was also symbolic for us that this year one of Georgian projects became owner of Prime Prize.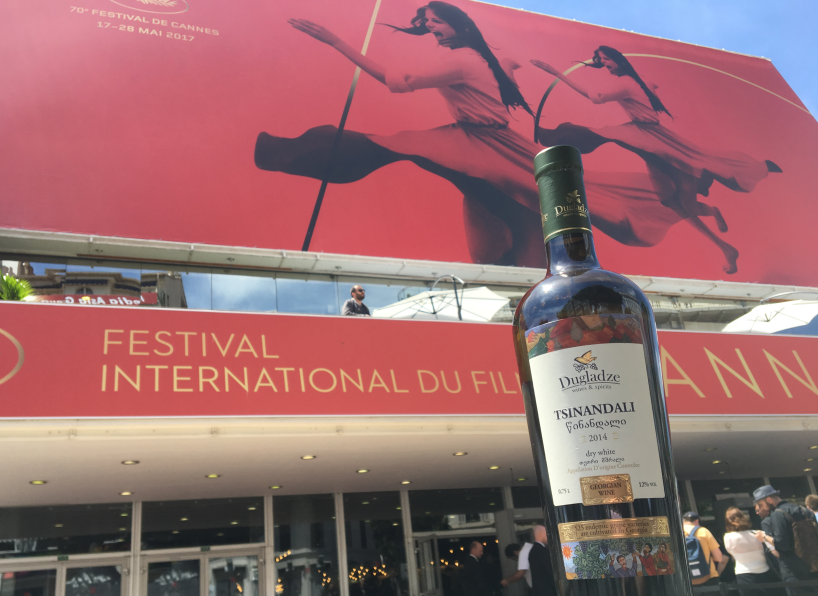 Response and interest, caused by occurrence of Georgian wine in Georgian pavilion, exceeded all expectations. Mukuzani, Tibaani, Tsinandali and famous Kindzmarauli - these are the species with which the Company hosted representatives of cinema industry who came from other countries.
We are glad that we made unique precedent to present Georgian gene and wine right in the epicenter of European cinema industry. Sharing of Georgian culture and character is the most important mission for the Company, which began with red carpet and will continue in the future with many interesting projects.
Company News
To add this Search Box to your website, click here. Many designs are available.