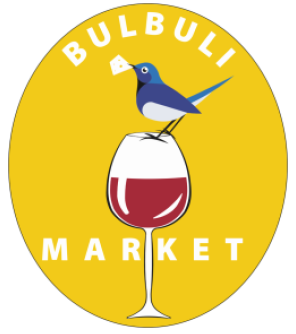 26.10.2016 (Hvino News). "Bulbuli Market" is a festival of gastronomic tradition, wine and agro culture. The aim of this project is to support Georgian manufacturers, small businesses and agriculture, to through a spotlight on quality food, to educate the public in responsible wine consumption, food and wine pairing, to introduce the great European pass-time in Georgia.
Wine Tourism Association is responsible for organizing the educational part of the festival, drawing tour operators, embassies and inviting international guests to the event. "Bulbuli Market" will foster talented, creative and good people.
The diverse program of the festival will showcase thematic workshops and lectures, live concerts, chill-out zones, eco- market and interactive entertainment for adults and children.
In our busy lives there is no time left for picnics, spending quality time with family and friends. Your participation in this event will give you an opportunity to spend a beautiful day outdoors with your loved ones, taste rare wines paired with food from different parts of the world, listen to music and enjoy all of it in one location. This will be a day to remember.
The festival participants are beginner or well-known winemakers, cooks, farmers, popular street food and drink vendors, your favourite restaurants. This event will serve as a good experience for the participants to check their concept working ability, test new brands and products and attract their target audiences. "Bulbuli Market" only joins forces with natural wine and fresh local food producers.
The task of the "Bulbuli Market" co-founders is to promote the potential of Georgian cuisine, Georgian wine and eco- products, help with the development of agro tourism in the county, revitalize the traditional with an innovative approach emphasizing the uniqueness of local recipes and culture. The priority of our festival is to support agricultural manufacturers.
Georgian artists will present and sell their works, such as accessories, home décor, souvenirs, etc. at the "Handmade Bazar", an area specially designated for the artists within the festival.
We invite all those who wish to enrich the city and those passionate about healthy delicious food. Our team brings together people who will create new living standards in the city and who will further develop the understanding of leisure and entertainment.
Don't miss this fabulous outdoor experience!
Date & Time: Saturday, November 5, from 12:00 to 21:00
Location: "Lisi Lounge" (Ivane Beritashvili Street) Lisi Lake, Tbilisi, Georgia
Entrance fee: 5 Gel
Press Release
To add this Search Box to your website, click here. Many designs are available.