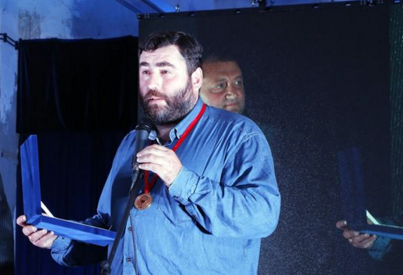 04.10.2016. For the past 11 days Georgia has hosted dozens of events nationwide honouring and celebrating Georgian wine and those who make it.
Georgian Wine Week 2016
ended last Sunday after almost two weeks of wine-related activities and events in capital Tbilisi, in eastern Kakheti wine-making region and in other parts of the country.
The celebrations started on September 22 in Kakheti with the opening of a Qvevri Workshop in Ikalto.
The Qvevri Workshop was a central event of this year's Georgian Wine Week and showed visitors about the historic use of qvevri (a large, ancient winemaking vessel) in traditional Georgian winemaking.
A photo exhibition and awards ceremony praising monastery wines was held simultaneously in Ikalto.
The final event of Georgian Wine Week 2016 took place yesterday at Rike Park in capital Tbilisi and was an exhibition of wine-related products. Several ceremonies were held to award important people that had contributed to developing Georgia's wine industry.
Georgia's Ministry of Agriculture, the National Wine Agency and the Georgian Sommelier Association were actively involved in organising Georgian Wine Week 2016 and its related events.
Another highlight event of Georgian Wine Week 2016 was the third National Wine Competition, which revealed the country's 15 best wine companies.
A 25-person jury comprising of local and foreign wine experts announced the following winners:
Best sparkling wine – Badagoni
Best white dry wine – Kakhuti Wine Cellar
Best Tsinandali – Wine Man
Best white qvevri wine – Vita Vinea
Best white semi-sweet wine – Winiveria
Best rose wine – Tbilvino
Best Saperavi wine – Kakhuri Traditional Winemaking
Premium Saperavi – Kakheti Company
Best Mukuzani - Kindzmarauli Corporation
Best red semi-sweet wine – GWS Vismino
Best Usakhelauri – Usakhelauri Vineyards
Best Kindzmarauli – Teliani Valley
Best red dry qvevri wine – Kortavebi Wine Cellar
Best Khvanchkara – Telavi Wine Cellar
Best chacha – Riravo
Three people were awarded the Order of Georgian Wine for their contribution to the development of Georgian wineries and winemaking.
The award recipients were:
Georgian National Museum Director Davit Lortkipanidze
Winemaker and writer Giorgi Barisashvili
Researcher of Meskhetian vine varieties Giorgi Natenadze
Also yesterday graduates of the Tbilisi Wine School received finishing certificates, while graduates with the highest grades were offered the chance to join the Georgian Sommelier Association as sommeliers and assistant sommeliers.
Meanwhile after a 40-year break, a handful of people were awarded as Georgia's Honoured Winemakers. These people were: Givi Chagelishvili, Nodar Chkhartishvili, Eduard Lekishvili, Vaja Gotsiridze, Bondo Kalandadze, Davit Abzianidze, Petre Meskhidze and Levan Ujmajuridze.
Source
To add this Search Box to your website, click here. Many designs are available.