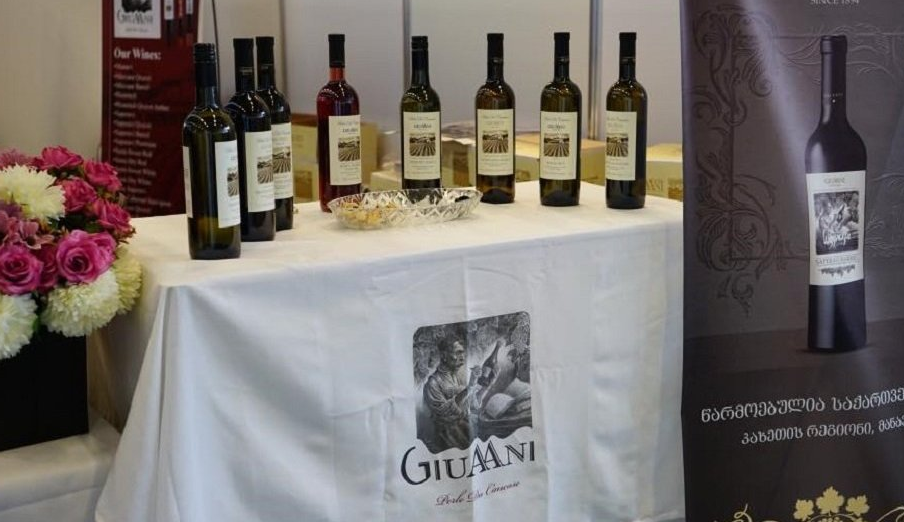 28.10.2016. A Georgian wine company has won top honours at several prestigious wine competitions in Europe and Asia.
Since July 2016 Giuaani wine company has participated in five different competitions and received 15 awards.
By combining the old, traditional methods of making wine with modern technological advances, Giuaani is able to make a variety of products to meet the taste of any person.
This was proven at the number of wine competitions worldwide, where international judges made notice of the taste and aroma of the Georgian wine.
Recently Giuaani's Saperavi wine won gold at the 12th International Competition 'Emotions from the World: Merlot and Cabernet together' held in Bergamo, Italy from October 13-15.
The Georgian product competed against French, Italian and other European wines and was named the best among 236 other wines competing in the contest.
After winning gold in Bergamo, Giuaani was given the right to participate at a wine tasting event scheduled for April 9-17, 2017 in Verona, Italy.
Earlier in September Giuaani received five medals in Seoul, the capital of South Korea, at the Decanter Asia Wine Awards 2016. There Giuaani's wines received bronze and silver medals.
Meanwhile in Berlin, Germany Giuaani wines were praised at the Berliner Wein Trophy, international wine competition, which was held in July.
Two of Giuaani wines Manavi (2015) and Saperavi-Cabernet (2015) were awarded gold medals in Berlin.
Giuaani wine production company is based in Manavi village in Georgia's Kakheti wine region.
Source
To add this Search Box to your website, click here. Many designs are available.