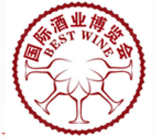 03.10.2016. D+ International Communication Media Group has received preference from Best Wine China (Beijing, November, 25-27th, 2016) to create the stand of editorial beverage choice.
DRINKS+
magazine has successfully represented the wine and spirits business of Ukraine, Moldova and Georgia in the international arena for many years, taking part in the most prestigious exhibitions, forums, conferences, events and forums as media and as organizer of B2B presentations and tastings.
This event is joint project with
Hvino.com
.
D+ Group and its media are respected by professionals around the world. Therefore we are going to present leading manufacturers of high-quality drinks in the status of Editor's Choice of
DRINKS+
at Best Wine China. We are ready to host 3 companies with different categories of beverages (spirits, still wine, sparkling, cognac/alcoholic drinks, beer) on our stand, with an option of non-stop tasting. The editorial stand participant package is available at advantageous price, compared to regular participant prices (including equipment, and promotional support - announcement and post-coverage in our magazines, web and partner media).
Deadline for applications for participation:
October 5, 2016.
Possibility of exclusive participation in the category or exclusive participation at the stand are available. All details, further exhibition services (more glassware, interpreter, stand assistant, etc.) are available upon request.
Reference
Best Wine China 2016 - 17th International Exhibition of the wine industry will be held in Beijing
25-27 November 2016 in Beijing Exhibition Center; www.bestwinexpo.com
Topic: Wine, spirits, beer, healthy drinks and trends
The total exhibition area in 2016 - 15,000 m2
The number of stands - more than 600, of which 420 local companies and 180 foreign.
Expected number of visitors - more than 20 000 professionals.
Participation details and terms are available upon request at
event2016@hvino.com
. We look forward to hearing from you.
To add this Search Box to your website, click here. Many designs are available.