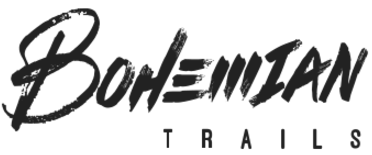 by Megan Eileen
18.10.2016. It's hard to believe it's been an entire month since my glorious trip to Georgia. Yes, I'm talking about the country, folks. To be honest, Georgia was one of those places that really intrigued me as a traveler and yet, up until earlier this fall, I had no set plans to visit. Now that I've been, however, I can't imagine NOT visiting. Every day was an opportunity to meet new people, gaze upon century old buildings and churches and best of all, literally drink my way through Georgia.
Despite being a small nation—there are about 4.5 million inhabitants—Georgia has no shortage of lush landscapes, jaw-dropping views and delicious cuisine. What impressed me most, however, was the wine. Not only does it taste like no wine you've ever tried before, but there's such love that goes into every bottle.
So, for my fellow foodies, here are 5 fast-facts you never knew about Georgian wine.
1) Georgia is called the "Cradle of Wine"
Let's start with the basics. Kakheti, Georgia's main wine-producing region, is called the "Cradle of Wine," because the locals have been producing wine for 8,000 years. Yep, right; For more than 8,000 years, the Georgian people have been growing vines on the slopes of the Caucasus Mountains. Then, at one point, they began exporting their wines, including the technology for making them, to the Ancient Greeks. Most recently, UNESCO recognized traditional Georgian wine making on its list of the intangible heritage of humanity. That's no easy feat!
2) Many wineries are still family-run
With a history of more than 8,000 years, it probably comes as no surprise that many of Georgia's wineries are family-run, with many companies being passed down from generation to generation. One of my favorite visits was to Tsinandali, an estate and winery while once belonged to the 19th century poet Alexander Chavchavadze and his family. Nowadays, it's still family-run and the owners have turned the gorgeous estate into a museum of sorts, with informal stations on how to make bread and other traditional treats. So, make a point to chat with the owners; it's one way to brush up on Georgian history.
3) The tarter the wine, the healthier it is
It's true! Georgian wine is a tad healthier than your every-day wine. In short, the tarter the wine, the healthier it is, so go ahead and pour another glass. 🙂 You might also notice that many Georgian wines are amber in color. For example, the Khikhvi vintage white wine dessert wine as well as the Kakheti and Gareji varietals are amber. Tartness aside, since Georgian wines don't require the addition of sulfites (more on that later), the process is completely natural. While I'm not opposed to wine made with modern advances, I do like the Georgian's organic approach.
4) Qvevri-making is a serious skill
If you take a peek at the image below, you'll see a larger-than-life replica of a qvervi. While the qvervis used in wine-making are considerably smaller in size, it's still a good reference point. These egg-shaped clay vessels have been used in Georgia for winemaking for at least 8,000 years. Why you ask? Well, for one thing, the unique shape ensures that sediment naturally sinks to the bottom during the fermentation process, meaning that there's no need for sulfites. The wine will mature in the qvevri for up to six months, at which time the clear wine is ready to be bottled.
5) Come tasting time, think outside of the "bottle"
Don't limit your Georgian wine tastings to wineries and vineyards. There are several monasteries that produce wines, too and if you make an appointment ahead of time, you can pay a visit. After all, Georgian monasteries were responsible for creating and protecting vast libraries of books about indigenous grape varieties, the terroir, and wine making methods, and it is thanks to their collective diligence we know so much about Georgian wine traditions today. The medieval Shavnabada Monastery is a good starting point, as it's not too far from Tbilisi's Old Town.
To add this Search Box to your website, click here. Many designs are available.