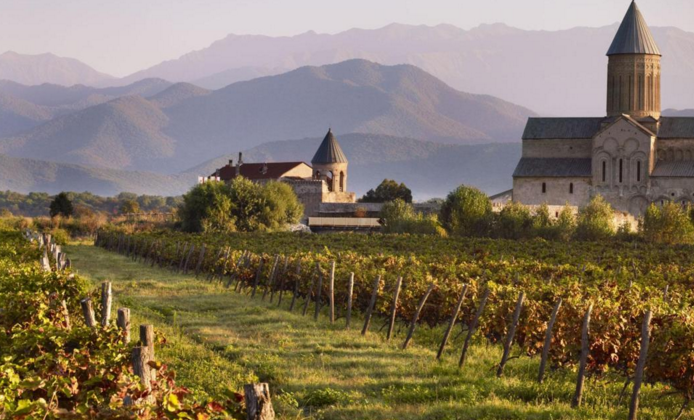 21.10.2016. The grape harvest has come to an end in Georgia's wine region Kakheti where the local farmers have earned more than 97 million GEL (about $41 million).
In Kakheti 178 wine companies were involved in processing grapes. Together the companies processed more than 100,000 tonnes of grapes.
Meanwhile, the grape harvest was in full swing in north-western Racha-Lechkhumi region, where a small amount but very unique grapes are grown.
In this region 24 wine companies purchased and processed over 500 tonnes of grapes. Local grape growers enjoyed 2.5 million GEL (about $1 million) by selling 500 tonnes of grapes.
In total in both regions over 19,000 farmers sold their harvest to wine companies this year.
"We have created completely different program for subsidising and agricultural loans where the state stimulated the wine industry in a correct way," said Georgia's Prime Minister Giorgi Kvirikashvili today while summarising the 2016 grape harvest in Kakheti.
The PM thanked the Ministry of Agriculture for supporting the grape harvest and he highlighted some important ways the Ministry had supported the industry.
"The area covered by vineyards is growing. Special attention is paid to the quality and the place of origin [of the wine] as well as correct development of the industry and exporting more branded wines abroad. I am glad to see the increasing importance of the European Union Association Agreement resulting in a growing number of exported goods to Europe," said Kvirikashvili.
The PM emphasized the importance of exporting Georgian wine to traditional as well as new markets, including China. He was optimistic about establishing a free trade deal with China where a number of Georgia-made products including wine will be exported tariff free to the Asian nation.
Source
To add this Search Box to your website, click here. Many designs are available.