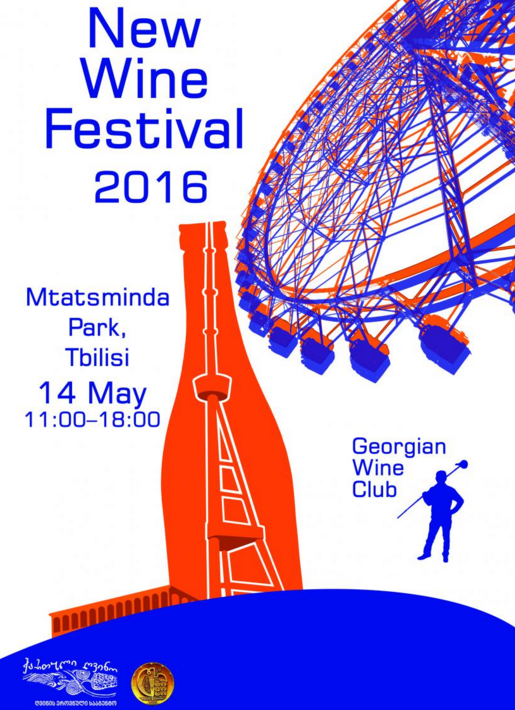 13.05.2016 (Hvino News).
The New Wine Festival will open its doors for visitors on Saturday, May 14 in the Mtatsminda Park
▼
Map
. Small/family-owned, medium and large wine cellars from various parts of Georgia will present their wines of 2015 harvest from 11 AM to 6 PM.
The festival will feature 102 family wineries and 78 wine companies, who will present varietals from their 2015 harvest. Entrance to the festival is free for all visitors.
"A lottery will take place at the festival and guests will be given a ticket with their purchase of a wine glass. Those selected will have an opportunity to win barrels full of the best Saperavi wine," the Georgian Wine Club announced.
Wine Club also organized a closed tasting on the first day of the festival on May 13 at the Funicular Restaurant, highlighting
qvevri
wines outside of Georgia. Unique
qvevri
wines from France, Italy, Slovenia, Japan, Germany and Austria were represented, including wines made by Thierry Puzelat, Laurent Bannwarth, Paolo Vidopivec, Vino di Ana and Tomofumi Fujimaru. Iago Bitarishvili, a naturalist winemaker, and Malkhaz Kharbedia, president of the Georgian Wine Club, were moderators of the event.
The permanent supporters of New Wine festival 2016 are Georgian National Wine agency and Tbilisi City Hall.
To add this Search Box to your website, click here. Many designs are available.