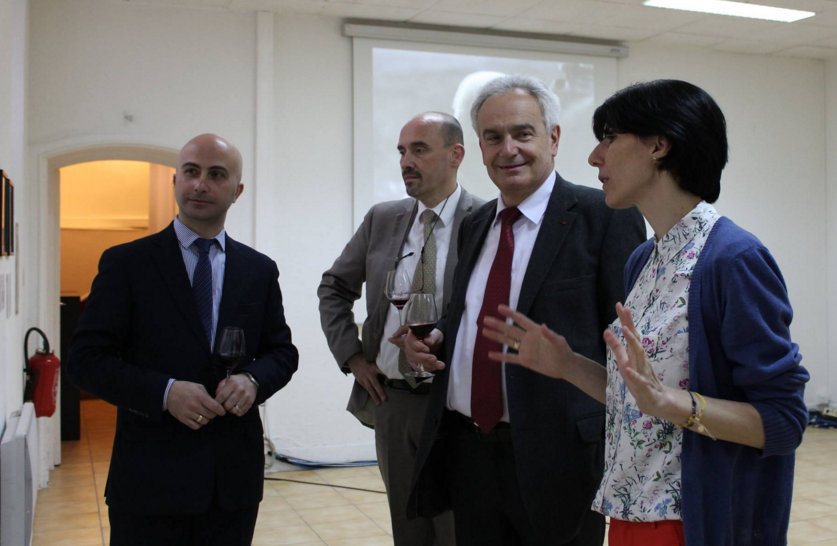 04.05.2016. Hundreds of wine-lovers have sampled some of the best wine Georgia has to offer at an exclusive Georgian wine tasting event in Paris, France.
Organised by the International Organisation of Vine and Wine (OIV), an inter-governmental organisation that promotes vine and wine products worldwide, the Paris tasting event was held on April 28.
Fifteen Georgian wine companies were on show: Chelti, Schuchmann Wines Georgia, Chateau Mukhrani, KTW, Shumi, Kakhuri Wine Cellar, Winery Khareba, Kakhuri, Lukasi, Shalvino, Tbilvino, Teliani Valley, Wine Man, Maranuli/Vinagora.
Diplomatic corps accredited in France, representatives from the French Chamber of Agriculture and UNESCO, professional sommeliers, oenologists, wine journalists and bloggers attended the Georgian wine tasting event.
The event also included a photo exhibition about Georgian wine culture captured by French photographers in the 19th Century.
France, a country world famous for its own wine making traditions, has increased its imports of Georgian wine.
Last year Georgia exported 38,000 bottles of wine to France. This was 190 percent more than in 2014.
Georgia's main export product to France was wine, said the Georgian National Wine Agency.
Source
To add this Search Box to your website, click here. Many designs are available