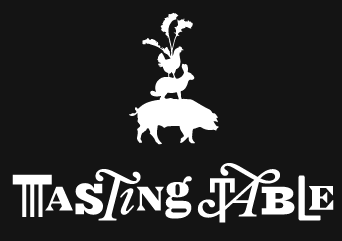 by Alison Spiegel
13.05.2016. If you think jug wine is a laughing matter, the joke's about to be on you. It's one of the things that sets the wine from Georgia (the country, not the state) apart: Much of it is fermented in clay jugs—but this isn't the handle of cheap Chianti you'll find at the corner liquor store. People are starting to catch on to the region's enchanting wines: Take a good look around, and you'll find more restaurants and wineshops selling the stuff. And you'll hear a growing buzz among natural wine enthusiasts who just might feel like they've struck something like, er, gold.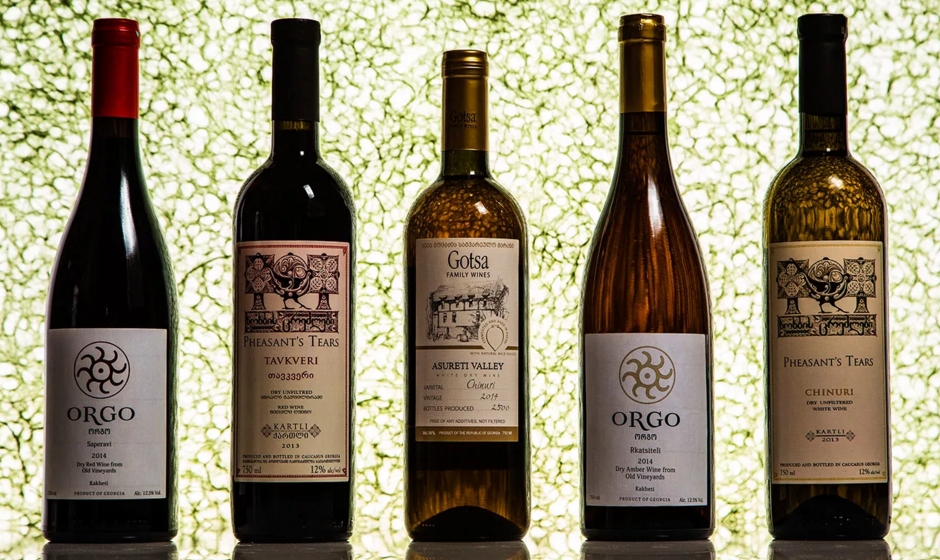 If you've seen orange-tinted vino at your wine bar, chances are you may have already sipped Georgian wine without even realizing it. Though not all wine from Georgia has that amber color, its hue is a tip-off that it may be from the region. Georgian wine is also an OG of the natural wine craze, where nothing is added and nothing is taken away. It's a thing right now, but Georgia's been doing it that way for centuries.
Georgian wine is still in the process of being discovered: "Even the people who know a lot about it don't know a lot about it," Alex Alan, wine director and partner at recently opened Freek's Mill in Brooklyn, says.
Longtime natural wine champion Alice Feiring is trying to change that, having just published
For the Love of Wine: My Odyssey Through the World's Most Ancient Wine Cultures
. The book describes what makes Georgian wine special and how this age-old tradition is putting new roots in today's wine world.
It was a taste of wine from Georgia-based Pheasant's Tears in 2011 that uncorked her newfound enthusiasm: "The wines were really beautiful," she says. "There was a liveliness and a very specific sense of place that was pretty immediate."
While Georgia does produce European-style wine—in stainless steel, airtight wine tanks—it's the traditional process that sets it apart. Alan calls it the "Rosetta Stone of winemaking."
Grapes are stomped by foot and put into egg-shaped clay pots called
qvevris
, which are then buried in the ground or kept in cellars. As the wine ferments, the qvevri's shape promotes circulation, clarifying the wine. The clay provides natural temperature control and a little oxygen exposure, all of which makes for some truly dynamic wine unlike anything you may have tasted. There's also skin contact, which gives white wines that iconic amber color and more tannins than conventionally made whites, where the skin is removed before fermentation.
Qvevri winemaking isn't the type of thing that can be mass-produced, which makes each wine in this style unique. For now, it's still relatively inexpensive, but that may change as more people get a whiff, and taste, of how special it really is, Alan predicts.
Despite the wine's growing popularity in the West, it's "still in the baby, baby phases" of being appreciated, Alan, who's a big fan of Pheasant's Tears and Iago's Wine for novices, says. You may want to make a case for it now.
If you'd like to start exploring the world of Georgian wines, Noel Brockett of importer and distributor Georgian Wine House recommends starting with these three accessible grapes:
If you like Pinot Grigio, try Mtsvane: Mtsvane, which means "green" in Georgian, is an aromatic white grape that resembles Pinot Grigio but is more floral than fruity. You'll find this in single varietal wines, as well as blends.
If you're a beer geek, try Rkatsiteli: Brent Kroll, wine director of D.C.'s Neighborhood Restaurant Group, calls Georgia's most popular white grape a "beer drinker's wine," thanks to its cloudiness and subtle funk. Brockett describes Rkatsiteli as complex, with "sweet aromas of dried fruits and nuttiness," and a "bone-dry finish." For lighter tannins, try Vinoterra Rkatsiteli, and for heavier tannins, Orgo Rkatsiteli. (Note: Feiring recommends serving these amber bottles with savory dishes you'd typically pair with a light red and keeping the bottle a little bit cooler than room temperature.)
If you like Syrah or Northern Rhone wines, try Saperavi: Known for its inky-black color, dark red fruit notes, earthiness and mild spice, Saperavi is a "very tannic, structured, bold red grape," Brockette says. Try Teliani Valley Saperavi, which has a traditional profile, but is made in the European style, for something Syrah-like. Pop open some Orgo Saperavi for something similar to a Northern Rhone.
Source
To add this Search Box to your website, click here. Many designs are available