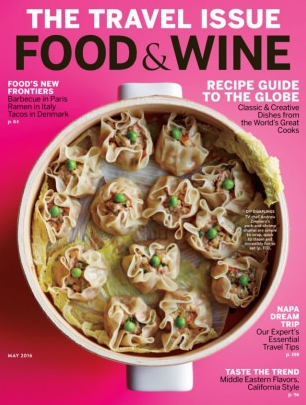 by Carson Demmond
17.05.2016. They've been making delicious wine in Georgia (the country) for 8,000 years, but only now are those bottles readily available to purchase in the United States. Here's what you need to know.
Ten years ago, Georgian wine might have earned a casual mention in conversations about Eastern European cuisine. Now, thanks to a handful of importers and well-traveled sommeliers, it's at the forefront. Not only is Georgia home to one of the most generous of hospitality traditions – a wine-centric feast known as the
supra
– it also boasts a winemaking history that goes back a whopping 8,000 years. As early as the Bronze Age there, grape juice was being fermented in beeswax-lined clay vessels called
qvevri
buried in the ground, and fascinatingly, that's still how much of the country's wine is being made today.
Reds made in
qvevri
aren't that dramatically different from the oak-aged wines we know. Whites, on the other hand, emerge from the vessels deeply colored (some say 'orange', some say 'amber'), more savory-umami than fruit-forward, often with the tannins to match. At the table, these wines are treated much more like food than elevated beverage; on the palate, they're like windows to the flavors of the ancient past.
If you want to recreate a true Georgian supra at home, be sure to appoint a
Tamada
, or toastmaster. Tradition dictates that after each toast, the party should empty their glasses, only to be refilled and repeated many times over. If excessive consumption is not your thing, just one of the following bottles should do the trick.
2013 Lagvinari Krakhuna ($35)
Eko Glonti, a former geologist, makes this wine from Krakhuna grapes in the West Georgian region of Imereti. It tastes more like it sounds than its golden color would suggest; Krakhuna translates to 'crispy' in the local dialect.
2014 Vinoterra Mtsvane ($20)
Mtsvane is a white grape that produces exotic fruit and floral aromas when fermented in qvevri. This one is extraordinarily layered and detailed, with a salty-spicy finish that makes it pairable with virtually anything, even hearty meats like lamb.
2013 Our Wine Tsarapi Vineyard Rkatsiteli ($23)
Soliko Tsaishvili used to edit a literary magazine to support his winemaking habit. In 2003, he turned his attention full-time to the vine, and he's been producing juicy, orange-hued, matcha tea-like Rkatsitelis like this one ever since.
2013 Kindzmarauli Marani Saperavi ($15)
Kindzmarauli is both the name of a semi-sweet red made from the Saperavi grape and the name of one of the most important wineries in the Kakheti region, so make sure to look for the word 'dry' on the label. This is rich in color, velvety in texture, with a pleasant licorice-and-herb bitterness that makes it an ideal pairing for game.
Source
To add this Search Box to your website, click here. Many designs are available