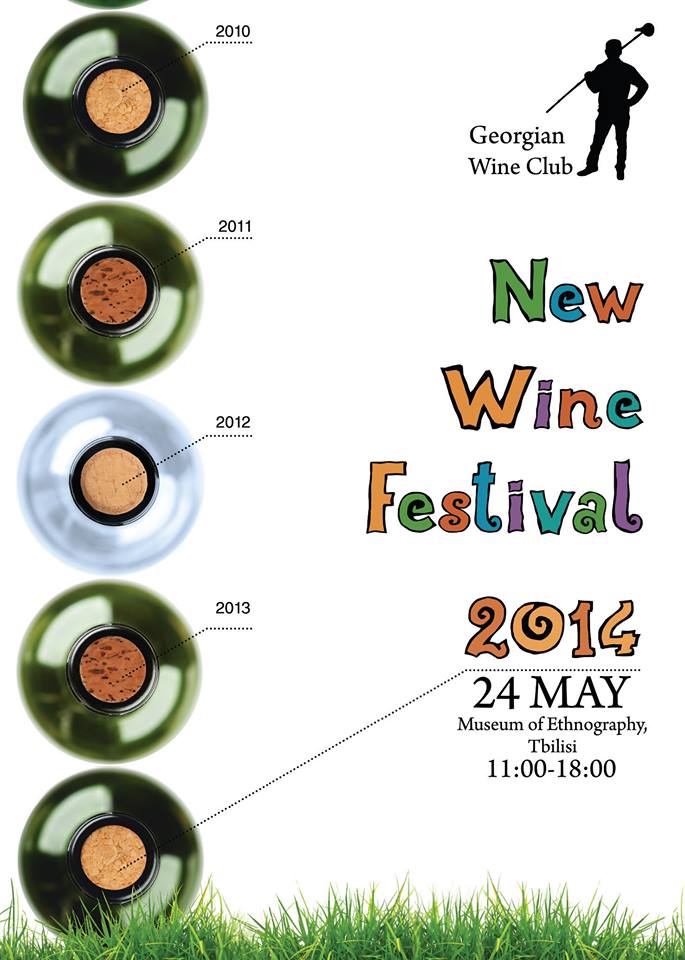 01.05.2014 (Hvino News). Fifth New Wine festival will be held Tbilisi's Ethnographic Museum on May 24. New Wine Festival is the only event where large enterprises as well as farmers can participate.
Last year the festival was a great success – the Wine Club hosted about 20,000 visitors, mostly individuals interested in wine and consumers trying to learn more about Georgian wine. The festival also hosted numerous foreign guests and students that are now actively involved in promotion of Georgian wine.
Last year, almost all large wine companies participated in the festival along with small wine houses and wine-maker farmers, selected by the Wine Club in the regions. Wines of only last harvest were presented at the festival.
Participation in the Festival seen as a strong stimulus for family wineries, as some of them have already bottled their wines and have successfully entered Georgian market. This year, the Wine Club decided to widen family wine direction to enable participation of wines from all parts of Georgia.
Participants of the Festival will be awarded with special certifications and gifts. A bilingual catalogue will be issued for the festival, providing information on the participants.
© Hvino News
|
■
DRINK GEORGIAN!
To add this Search Box to your website, click here. Many designs are available.