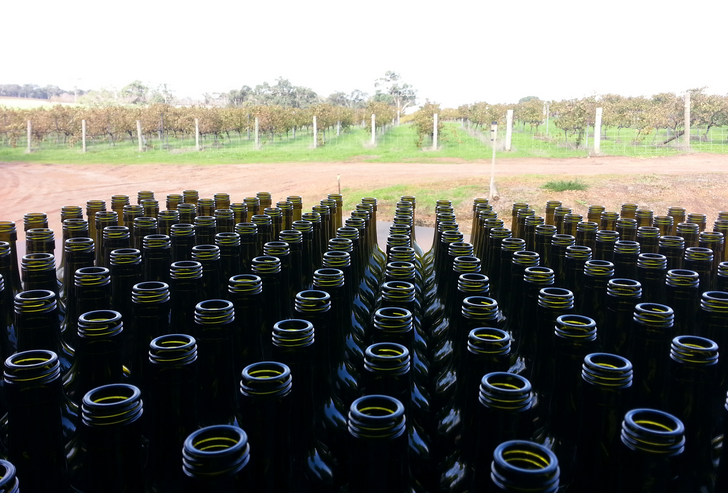 17.10.2014 (Hvino News). According to data released by Georgian government's international monitoring center, 2013 was the best grape harvest in decades in Georgia. Georgia produced 12.6 percent more wine in 2013 than in 2012.
71.2 percent of the 183,381 tons of wine produced in 2013 came from households, and 28.8 percent from companies. In 2012, 74.3 percent was from household and 25.7 from companies.
Total 170 entities produced wine in 2013 (
Hvino's
database has 97 wine producers, see
here
).
In terms of volume, the top producers were Telavi Wine Cellar (Marani), Tbilvino, Georgian Wine and Spirits (GWS).
Winery Khareba was the largest employer.
The worst period for Georgia's wine export was in 2006, when Russia imposed an embargo on Georgian products and after that the failure continued during 2007-2010, the monitoring center informs. The wine export rate in 2012 was two thirds of the export in 2005.
35,906 tons of wine was exported in 2013, worth USD 128 million, which was almost twice the wine export in 2012.
Even though Georgia exported wine to 47 countries in 2013, 70.7 percent of it was exported in Russia and Ukraine. Other top export destinations are Belarus, Poland, China, Latvia, Lithuania, Azerbaijan and Estonia.
In 2013, Georgia was listed 21st in the world's list of wine exporters - below Moldova (20th place), which had USD 22 million more growth from wine export than Georgia.
© Hvino News
To add this Search Box to your website, click here. Many designs are available.