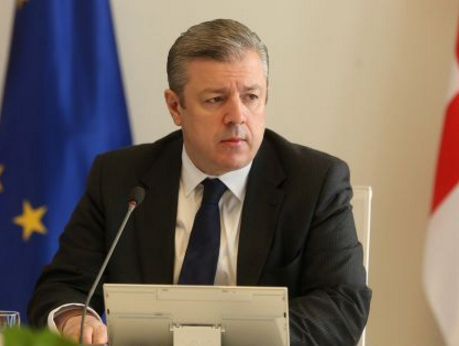 17.11.2017. (
Hvino News)
"Very intensive work has been done by the group of international scientists, and I'm sure everyone is delighted that the research is finalized, and it was acknowledged that the eldest wine was discovered in Georgia. We have a chance to positively introduce our country internationally in this regard, and this gave us the possibility to represent Georgia in the the Center of Wine Civilizations in Bordeaux, " - Giorgi Kvirikashvili commented on the results of the research, published by National Academy of Sciences of the United States.
In article
'Early Neolithic wine of Georgia in the South Caucasus'
scientists from Georgia, USA, France, Italy, Canada, Denmark and Israel presented multi-disciplinary project findings, stating that the chemical analyses of ancient organic compounds found in pottery fabrics from the sites in Georgia date back to early Neolithic period 6,000-5000 BC, thus being the earliest biomolecular archaeological evidence for grape wine and viniculture from the Near East.
"I'm sure this scientific work will continue, and we'll discover more interesting facts on wine making traditions and wine in Georgia." the Prime Minister commented today during the weekly government meeting.
"We are excited and proud, and so is every Georgian and every friend of Georgia. I congratulate all of you!" the Prime Minister stated.
© Hvino News
To add this Search Box to your website, click here. Many designs are available.