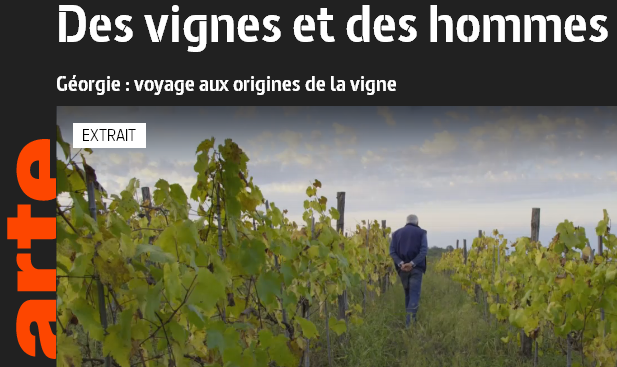 13.11.2017 (Hvino News) European television channel ARTE is broadcasting a French documentary focusing on Georgian wine "Georgia: journey to the origins of the vineyard"
(original title:
Géorgie : voyage aux origines de la vigne
in its series "Vines and men" (
Des vignes et des hommes
). Directors of the film produced by ARTE France are Sarah Carpentier and Eric Michaud.
ARTE's introduction reads: "A fabulous journey through the most amazing vineyards on the planet, shaped by age-old traditions. Vine and wine were born in Georgia at the foot of the Greater Caucasus more than six thousand years ago. Since ancient times, the wine is made there and kept in jars, buried in the earth, the "qvevris" ... A unique technique, which almost disappeared under the Soviet era, and the winemaker Soliko Tsaishvili and others have saved and perpetuate"
Full documentary can be viewed below (in French):
ARTE is a public Franco-German TV network, that promotes programming in the areas of culture and the arts.
© Hvino News
To add this Search Box to your website, click here. Many designs are available.