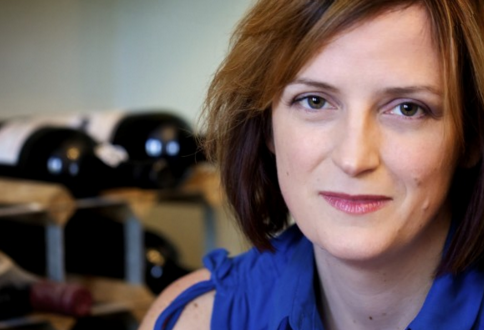 13.06.2017 (Hvino News). Yesterday the British online business resource
The Buyer
published a detailed article focusing on Georgian wines entitled "Make Georgian wines heroes on your wine list". The author is Sarah Abbott MA (Master of Wine), a British wine expert.
"The wine trade and consumers alike are increasingly looking for wines with history, tradition and a genuine back story. Well, they don't get much more authentic than wines from Georgia. It might have been making wines for centuries, but it has only been in the last few years that its unique qvevri-style wines are capturing the imagination of our wine buyers and adventurous wine drinkers," - the author wrote in her introduction.
The biggest challenge about Georgia, according to Ms. Abbott, is "that so few people know where it is. Even now in the UK when we talk to consumers – and even trade – we have to say "The Country of Georgia, not the US state". But other than that, Georgia is in a fantastic position. The wine potential is huge and is increasingly being met. They have thousands of years of unbroken wine tradition, hundreds of native varieties, diverse wine styles, and a wide range of price points. It has not focused on easy drinking low cost international varieties. In fact, Georgia doesn't really do large volumes of low-cost wine in the way that Romania can, or that Moldova could do. The terrain is too mountainous, and the grip of the indigenous varieties is too strong. Georgia's positioning is more like New Zealand in terms of price and quantity. It has varieties that you can't find anywhere else. And of course, Georgia has Qvevri wines, which are a specialist wine style with niche but powerfully emotional appeal."
"Also the country is a gem. I have been lucky to visit and enjoy the hospitality of wine nations across the world, and Georgia just captures your heart. It is so beautiful, and so vibrant, and the Georgian agencies have been visionary in integrating wine tourism, food tourism and cultural tourism", - reads the article.
Last April National Wine Agency of Georgia revealed plans of a major 2017 UK trade campaign, aimed at raising the profile of Georgian wines in Great Britain. National Wine Agency announced that it appointed Sarah Abbott (together with Robert Joseph) to lead campaign strategy and trade liaison (read more:
Wines of Georgia reveals plans for UK
).
Ms. Abbott was also in jury of the 9th
International Wine Competition
held during WinExpo last week in Tbilisi. The full text of Ms. Abbott's article can be found
here
.
2016 was the best year ever for Georgian wine exports to the UK. Georgian wines are being imported by specialist on-trade suppliers such as Clark Foyster, as well as by a Eastern European specialists. They have listings in Marks and Spencer, The Wine Society, and Waitrose. These retail listings are important because they start to familiarise diners with Georgian wines.
The Buyer
is is a new independent editorial platform for the drinks industry.
© Hvino News
To add this Search Box to your website, click here. Many designs are available.