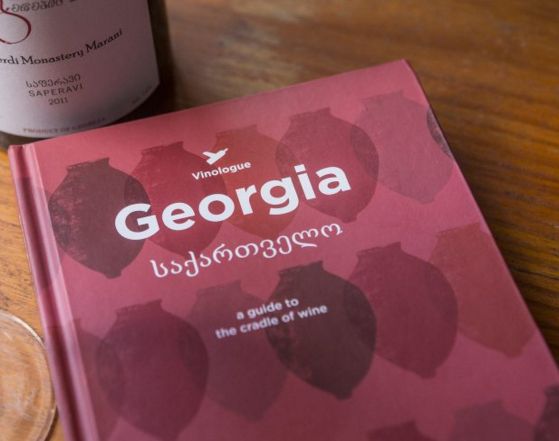 by Rupert Millar
23.06.2017. A new book on the wines and winemaking culture of Georgia by award-winning wine writer Miquel Hudin has been released.
'Georgia: A guide to the cradle of wine'
was officially presented on 9 June at the opening of Winexpo in the Caucasian country's capital Tbilisi but is now available for purchase globally.
The book, the latest in Hudin's self-published 'Vinologue' series, was co-written by Hudin, who was granted the Geoffrey Roberts Award in 2016 as he began his research, with help from Georgian food and travel expert Daria Kholodilina.
With over 300 pages and numerous photographs, maps and cellar listings, the book focuses on what first-time visitors to the country or even experienced wine professionals can expect from Georgia's wine and food culture.
There is a special emphasis on that most iconic of Georgian winemaking tools – the '
qvevri
' – as well as the evolution of Georgian winemaking and experimentation with different techniques as well as the impact of greater global interest in the country's wines.
The book is available to buy at www.vinologue.com.
To add this Search Box to your website, click here. Many designs are available.