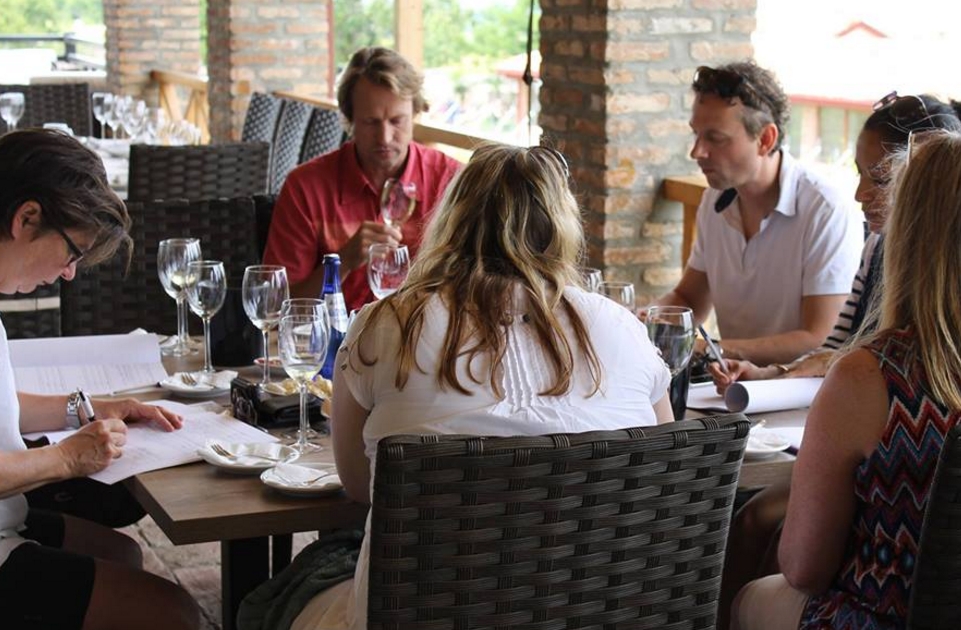 23.06.2017.
A group of Dutch wine importers has visited Georgia to explore the rich history and culture of Georgian wine and learn about the country's wine market.
The guests visited wine companies in Georgia's Kartli and Kakheti regions and tasted wines of different types.
The Dutch market is one of the most promising markets for Georgian wine exports, believes the head of the public relations department at the Georgian National Wine Agency, Irakli Cholobargia.
"Taking into account this fact, we signed an agreement with Dutch wine importer company Saperavi Wine Agency at the beginning of this year. This company imports Georgian wine to Holland and contributes to raising awareness of Georgian wine there," Cholobargia said.
"Within the Dutch wine importers' tour in Georgia, several agreements were signed with Georgian wine companies that would increase Georgian wine exports to Holland," he added.
The Director of Saperavi Wine Agency, Bernard Nauta, was also in the group of visiting Dutch wine importers.
To add this Search Box to your website, click here. Many designs are available.