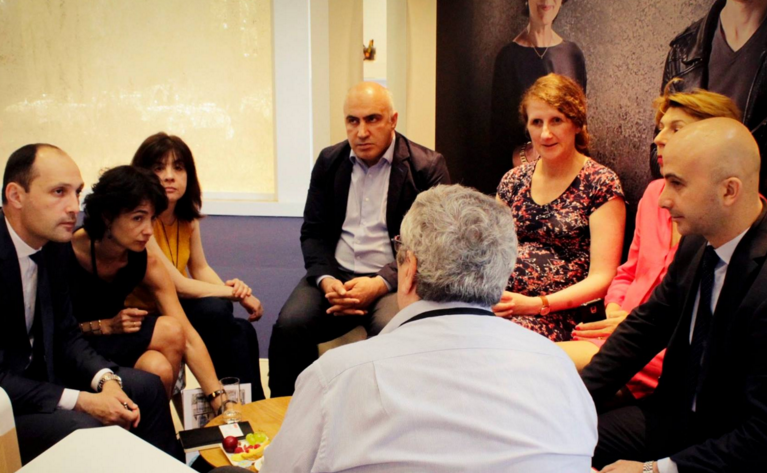 20.06.2017. A large-scale advertising campaign is planned for Georgian wine, which will be launched by international communication and marketing agency for food, wine, and lifestyle Sopexa.
This was decided at yesterday's meeting in France between Georgia's Agriculture Minister Levan Davitashvili and the business development manager at Sopexa Anne-Sophie Hottiaux.
Georgian wine will be promoted over four months to strategic countries within the prestigious wine festival at the Bordeaux Centre for Wine and Civilisations in France.
Georgia is invited as a special guest for the event to showcase the history and culture of Georgian wine.
Georgia will present a solo exhibition celebrating its traditional winemaking and viticulture at Bordeaux Centre for Wine and Civilisations. Georgia's exhibition will be named Vineyard-Georgia and be held from July-October 2017 (read more:
In 2017 the year of Georgia in Bordeaux will be celebrated at new Center for Wine and Civilizations
).
Within his visit to France, Davitashvili also met high officials from the Bordeaux Centre for Wine and Civilisations. Together they visited the exhibition hall where Georgian wines will soon be showcased.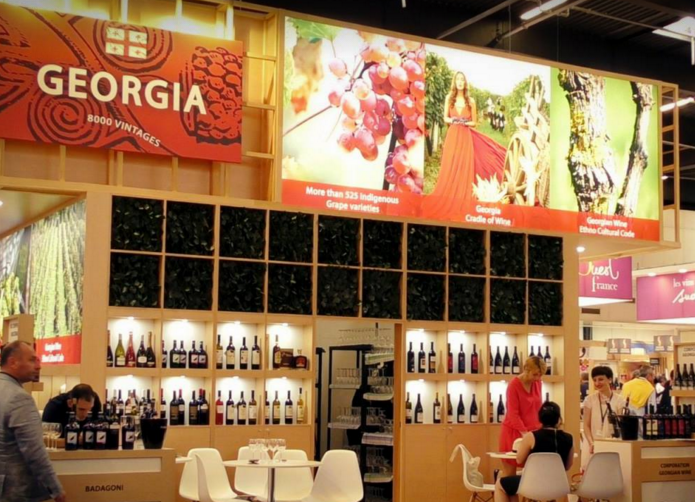 During the meeting it was decided that the Bordeaux Centre for Wine and Civilisations will keep a
qvevri
, the large, ancient Georgian winemaking vessel, after the exhibition is closed.
Davitashvili also attended the international wine and spirits event Vinexpo Bordeaux 2017, where 24 Georgian wine companies were represented (read more:
25 Georgian companies will be represented at Vinexpo in Bordeaux
).
Within the exhibition, the Citadelles du Vin competition was held where the 2012 Khareba dry white wine of Winery Khareba won the major award - the Gold Special Trophy. A Golden Medal was also given to the Makashvili Wine Cellar, and a Silver Medal to Kakhetian Wine Cellar and Company Shumi (read more:
Georgia wins gold and silver at Citadelles Du Vin in Bordeaux
)
To add this Search Box to your website, click here. Many designs are available.