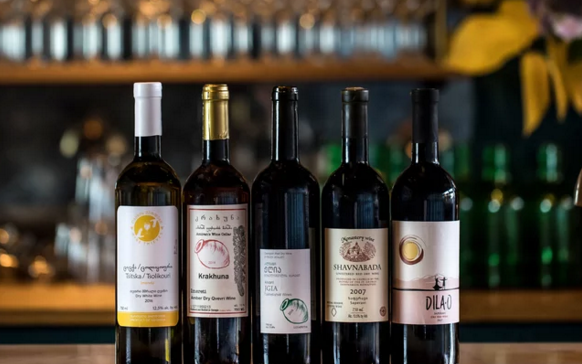 31.10.2018 (Hvino News). American
Food & Win
e magazine in a recent issue answers the question "Where to drink Georgian wine in America?"
An article under this title, authored by Vicki Denig, reads: "Whether amber colored skin-contact wines pique your interest, or a Merlot-based Saperavi blend [what's that? -
HN
] sounds more your style, Georgian wine has something for every palate—and America is interested. Here are some of the United States' best spots for drinking Georgian, right now."
The following places are listed in the article:
Oda House, New York
Supra, Washington D.C.
À Côté, Oakland
haley.henry, Boston
Dame, Portland
The Ten Bells, New York
Compass Rose, Washington D.C.
Bisl Food, Bozeman, Montana
Bar Norman, Portland, Oregon
Racines, New York City
The article appears as a sponsored content. Original can be found
here
.
© Hvino News
The First Saperavi World Prize: RESULTS