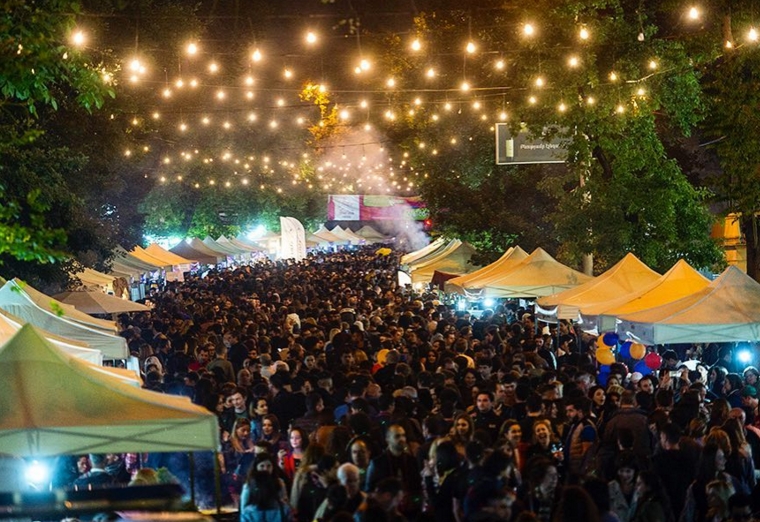 13.05.2018 (Hvino News). On May 12, 2018, the Georgian Wine Club hosted its ninth New Wine Festival, organized in partnership with the National Wine Agency and Tbilisi City Hall.
According to organizers, out of the 200 Festival's participants, 81 are medium and large wine companies, 236 are small estate vintners, and 6 are businesses such as wine accessories, wine vessels, equipment, publishing house, financial services and small entrepreneurs.
The New Wine Festival 2018 started with the traditional ceremony of
qvevri
opening, accompanied by the Georgian folk song
Mravaljamieri
.
Wineries of all size, wine professionals, wine writers, wine bars and restaurants, and wine enthusiasts make arrangements for this event annually. The New Wine Festival has been held since 2010, attracting an increased number of visitors year by year. The festival brought together over 200 participants last year.
Full list of participants wine companies is below: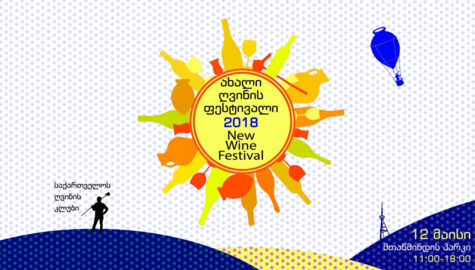 Agricultural University of Georgia
Alapiani's Marani
Alexander Distillery
Akhmeta Wine House
Ancestral Wine Cellar
Apogios
Artana Wines
Artizani
Askaneli
Batono
Babaneuris Marani
Burjanadze-Shanidze Winery Kvibari
Calamus Wines
Chateau Khashmi
Chona's Marani
Color Pack
Davit Mikhelidze Winery
Darsa
Doremi
Enogroup
Etno
Georgian Wines
Georgian Wine House
G.Wine
Gotsa's Wine
Guda Winery
Guram Beruashvili Winery
Imeretian Wine House
Jakeli Wines
Kai
Kakhuri
Kindzmarauli Corporation
Khashmi Family Winery
Koncho&Co
LAPATI WINES
Leksos Marani
LEPL Scientific-Research Center of Agriculture (SRCA)
Loladze Family winery
Lomtadze Marani Velistsikhe
Marani Sanavardo
Managadze Wine Company
Martali Gvino
Misho Papa
Naberauli
Nikipore
Nika Vacheishvili Winery
Naotrebi
Niamori
Nodar Baghashvili
Ori Marani
Papari Valley
Pheasant's Tears
Shavgulidze's Shavkapito
Samtavisi Marani
Satsnakheli
Shate
Sun Wine
Sesiashvili
Shalvino
Tabla Nova
Tbilvino
Teliani Valley
Temi
Toginidze's Wine
Tifliski Vinni Pogreb
The Best Vineyards of Gavazi
The Spirit of Georgia
Vakhtang Beruashvili Family Winery
Vartsikhe Marani
Vaziani Company
Vino Martville
Kostarov Family Winery
Winery Khareba
Wine Company Shumi
Wine Thieves
Winery Casreli
Your Wine
Zekari
Zurab Topuridze Winery
© Hvino News
The First Saperavi World Prize: RESULTS