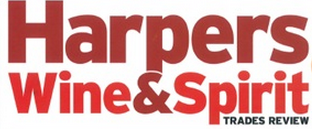 by Richard Siddle
24.10.2012. Delegates at the European Wine Bloggers Conference in Turkey next month will have the chance to take part in a Grand Terroir tasting of selected wines from across the Eastern Meditteranean. [Read also:
Teliani Valley's qvevri wine selected for Grand Terroir Tasting at EWBC
]
The wines will be introduced by International Wine Challenge co-chairmen, Tim Atkin MW and Charles Metcalfe, and include selected wines from Georgia, Turkey, Lebanon, Egypt and Armenia.
Atkin described the tasting as "potentially one of the most exciting, ground-breaking tastings of the decade, bringing together wines from one of the most dynamic corners of the globe in a way that has never been done before".
The tasting will also include representations from different East Meditteranean generic bodies including:
Wines of Turkey, sponsors of the EWBC conference; the Georgian Wine Association; Wines from Lebanon; Armenia will be represented by the Zorah winery; and Egypt by Kouroum of the Nile winery.
Wines in the tastings include:
• Kavaklidere, Cotes d'Avanos, Narince Chardonnay 2011, Turkey
• Sevilen, Plato Kalecik Karası 2011, Turkey
• Teliani Valley, Samshvenisi Kvevris 2010, Georgia
• Vinoterra, Saperavi 2009, Georgia
• Chateau Ka, Fleur de Ka 2006, Lebanon
• Domaine des Tourelles, Marquis des Beys 2006, Lebanon
• Zorah, Karasi 2010, Armenia
• Kouroum of the Nile, Beausoleil 2011, Egypt
The EWBC Digital Wine Communications conference takes place in Izmir, Turkey between November 9-11. It hopes to bring up to 200 bloggers and media representatives together from over 35 countries.
Speakers include Christian Payne, videographer and mobile media maker; Pierrick Bouquet, a NYC-based social media marketing strategist; Californian winemaker Randall Grahm; UK wine journalist Andrew Jefford; and Dr Patrick E McGovern, author of Ancient Wine: The Search for the Origins of Viniculture.
Source