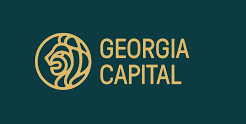 22.08.2018 (Hvino News) Georgia Capital (BGEO Group) announced the buyout of the remaining 39.5% equity stake in Kindzmarauli Marani on Wednesday.
The London-listed firm said that, following its acquisition in April, it held a 60.5% indirect interest in Kindzmarauli through a locally-established special-purpose vehicle.
"Georgia Capital expects that the purchase of the minority stake will strengthen its existing beverage business with an increased presence in the growing domestic and international markets for Georgian wine," the board said.
In May 2018, BGEO Group announced that Georgia Capital (its investment arm) has acquired a 60% indirect controlling interest in Kindzmarauli Marani LLC for $7.25 million. Read more:
Georgia Capital acquires control over Kindzmarauli Marani
.
BGEO Group is a UK-incorporated holding company of a Georgia-focused investment platform. BGEO already has stakes in another leading wine company Teliani Valley, and in many other industry sectors including Aldagi (insurance sector), m2 (real estate), Bank of Georgia.
© Hvino News
The First Saperavi World Prize: RESULTS