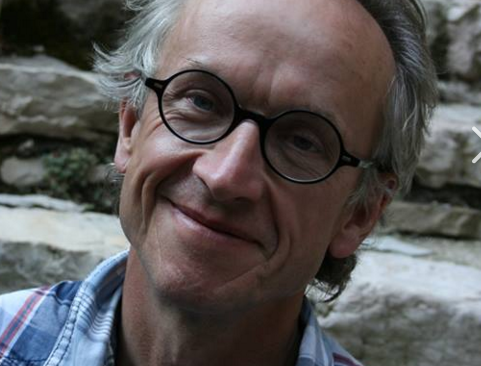 'The country's traditional wine specialities are culturally fascinating and globally unique'
by Andrew Jefford
04.08.2018. On New Year's Day this year, Georgia and China implemented a free-trade agreement. In Beijing and Tbilisi, glasses were doubtless raised in celebration — as they should have been for a deal that linked the world's two oldest alcoholic-beverage cultures.
Organic residues found in pottery from the Chinese Neolithic village of Jiahu in Henan province furnish the earliest attested traces of consumption of alcohol by our species: the villagers, between 9,000 and 7,700 years ago, seem to have drunk a mixture of wine fermented from either grapes or hawthorn fruits mixed with rice beer and mead. Archaeologists working in Georgia, meanwhile, revealed in November 2017 that the world's oldest pure grape-wine residues had been found in two Neolithic villages, dating back about 8,000 years. China can claim to have fermented the world's oldest drink, and modern Georgia the world's oldest wine.
Thanks in part to the trade deal, China is now Georgian wine's third-largest global customer, well ahead of the US and individual European importers, and trailing only the traditional markets of Ukraine and Russia. Georgian wine exports are boisterous, with a 21 per cent rise in quantity and a 28 per cent increase in value over the past six months. Much Georgian wine is inexpensive. That's a plus for China, where wine remains a luxury purchase for most. It's not, though, the only reason.
"The antiquity is very important," Levan Davitashvili, the Georgian minister of agriculture and environment, told me when we met over dinner in the capital Tbilisi in March. "I would say that Chinese consumers are very sensitive to traditions and cultures. They are very proud of having over 3,000 years of written history, just as we are proud of having an uninterrupted culture of wine for thousands of years . . . [However], Georgian wines are not cheap compared with many New World and European competitors."
Well, some aren't. "Most of the trade to both Russia and China is below $2 a bottle," says George Margvelashvili, who runs the quality-focused wine producer Tbilvino with his brother Zurab. "That's not good for Georgia. Because we have been buying quality grapes, we haven't allowed ourselves to be part of that." Tbilvino's ex-cellar export price begins at $3 a bottle for both Russia and China; Russia takes 30 per cent, and China 12 per cent.
Philippe Lespy, a former vineyard manager of Bordeaux first growth Ch Mouton-Rothschild and now chief winemaker for the Georgian Wines and Spirits Company (GWS), says: "People have a sympathy for Georgia. But the good feeling is just a feeling. It's not enough in commercial terms, when we have competitors who are selling wine at a dollar a bottle. We need to have a standard level and we need to have a grand cru level. Every company should try to produce 15 per cent at a grand cru level, and with those wines we can develop the reputation of the country. Russian consumers are ready to buy Georgian wines at $30 a bottle, which means an ex-cellar price of $10. But growing exports at $2 a bottle is not good news at all."
What should Georgia's grand cru (the French term meaning "great growth" or "great site") wines be? Georgia has lustrous estates of aristocratic origin, such as Château Mukhrani and Tsinandali Estate; quality at both has surged since my last visit to Georgia in 2013, and both now produce elegant, gastronomically subtle wines admirably suited for restaurant fine dining. Outstanding Georgian single-vineyard wines, though, are still rare. Prestige for Georgia tends to attach not to wines of place, but to wines of method— and especially the method of fermenting both red and white wines with their skins, pips and stems in a large clay jar, or qvevri, buried in the earth. After fermentation, white qvevri wines are sealed and left for six months or more, with much smaller additions of sulphur than might be found in conventionally vinified wines. Sounds risky? It is. Therein lies more Georgian controversy.
"This Russian roulette has to stop," says Koka Archvadze, deputy director of Tsinandali Estate. "Most people agree, but do so secretly." He's referring to the fact that the global natural-wine movement has made Georgia its lodestar, championing Georgian skin-contact white wines (which tend to be called amber in Georgia and orange elsewhere) and amphora-fermented wines of all sorts. If made with the care and skill of Giorgi Dakishvili and his son Temur of Orgo, Vita Vinea and Dakishvili Family Selection wines, for example, the acclaim is justified.
Some exported wines of this sort, though, have been defective and fault-ridden, and many of those crafting Georgian wine are unhappy to see the country too closely associated with fashionable but sometimes feral "natural" wines. "You need to have perfect grapes to make good qvevri wine," says Lespy. "If not, you will just have diseased wine." The qvevri is a stern test, not a hipster choice. The risk to Georgia's reputation is one reason why the country now requires compulsory tasting for export wines produced in volumes of more than 3,000 litres. "My personal passion," says Archvadze, "would be to see traditional-style Georgian whites moving away from qvevri to steel and possibly oak."
I doubt this will happen, nor would I wish it. Georgian traditional wine specialities are culturally fascinating, eerily beautiful and globally unique. Conventionally vinified Georgian red and white wines, by contrast, have to compete with every other red and white in the world. They have a distinctively Georgian appeal, thanks to regional differentiation and the country's well-stocked library of indigenous grape varieties: the whites are fresh, blossomy, subtle and haunting, often light in alcohol by today's standards; the reds (especially those from Saperavi) dark, urgent and vital. But they struggle to outshine great qvevri wines — such as the 2016 Orgo Rkatsiteli. Light amber in colour, with scents of rain on dry earth and with spotless, lightly grippy yet somehow plush flavours, this perfumed, mouth-filling, savoury-sweet nourishment is one of wine's universal waymarks.
Rare and intriguing Georgian wines
Koncho Mtsvivani Kakhuri (white) 2015 £13.85 Turton Wines
Orgo Rkatsiteli (amber) 2016 £122.80 for six bottles Clark Foyster
Orgo Saperavi (red) 2016 £24.40 Hedonism
Orovela Saperavi (red) 2008 £16.79 Waitrose
Tbilvino Qvevris (amber) £10 Marks and Spencer
Tbilvino Qvevris Saperavi (red) 2015 £14.99 Georgian Wine Society
Tbilvino Tsinandali (white) 2015 £10.99 Georgian Wine Society
Vita Vinea Kisi (amber) 2016 £139.40 for six bottles Clark Foyster
The First Saperavi World Prize: RESULTS