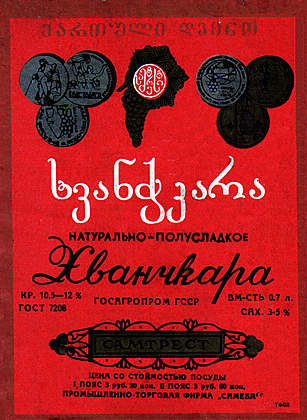 25.02.2013. Chairman of the National Service for Intellectual Property and Innovation of Kyrgyzstan (
Kyrgyzpatent
) Marat Nazarbekov met with Georgian Ambassador Zurab Pataradze, the press service of the agency reported.
The sides discussed issues of cooperation between Kyrgyzstan and Georgia in the field of intellectual property, as well as the use of Georgian brands of "Kindzmarauli" and "Khvanchkara" by Kyrgyz wine producers.
The Ambassador, in particular, said that Kyrgyzstan sells fake Georgian wine products.
Marat Nazarbekov explained that these wine names have not been registered at Kyrgyzpatent and asked the Ambassador to notify the rights holders to apply for registration as soon as possible to ensure relevant protection in Kyrgyzstan.
The sides also agreed to continue close cooperation to prevent the spread of counterfeit wine production.
Source